-
Originally written in 2005.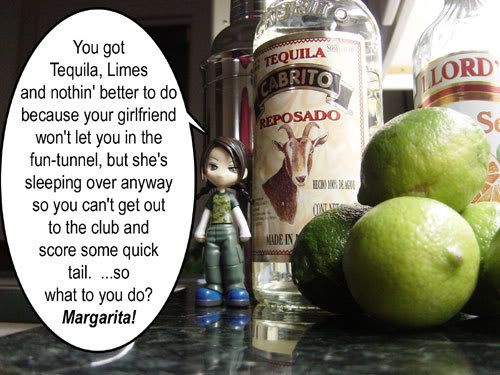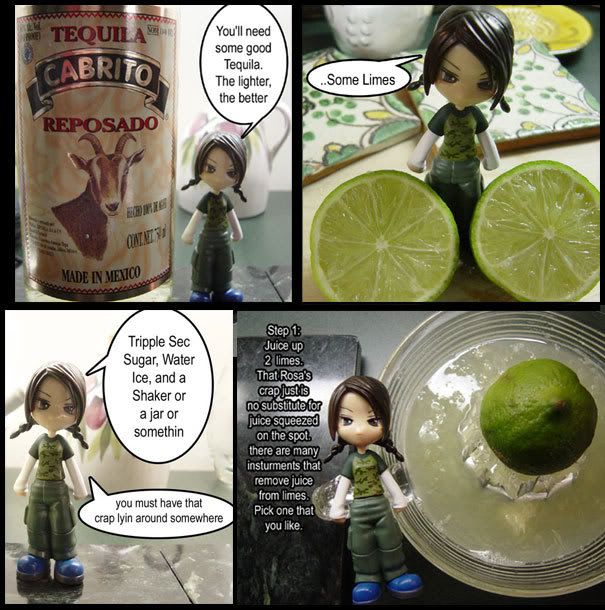 We'll admit this is mostly the poor-man's margarita, but that doesn't mean it has to be bad (so what if
Cointreau
is too expensive). If you find yourself using Tripple sec, the key to keeping this up on top-shelf level, is to use lime juice that you just squeezed. Stay away from sour mix or bottled lime juice or the over-sweet Rosa's Lime (and if you are thinking about adding Mountain Dew to this... then you probably don't care about this whole "quality" thing anyway, so go ahead). So yeah a
Corazon
&
Cointreau
with organic Agave Nectar and hand-picked Brazilian limes is awesome, but we're not really that into paying $17 for a margarita.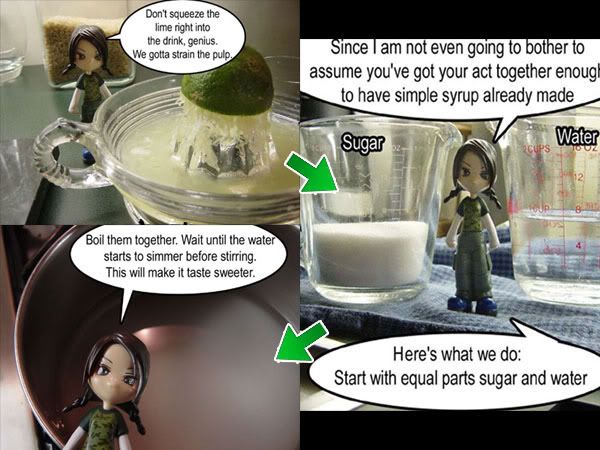 That flavored syrup thing also works great with spent vanilla beans.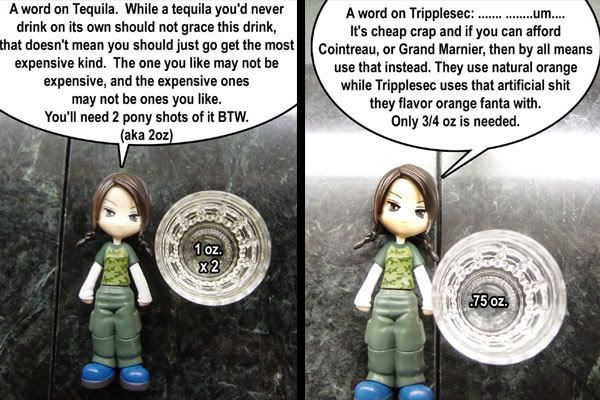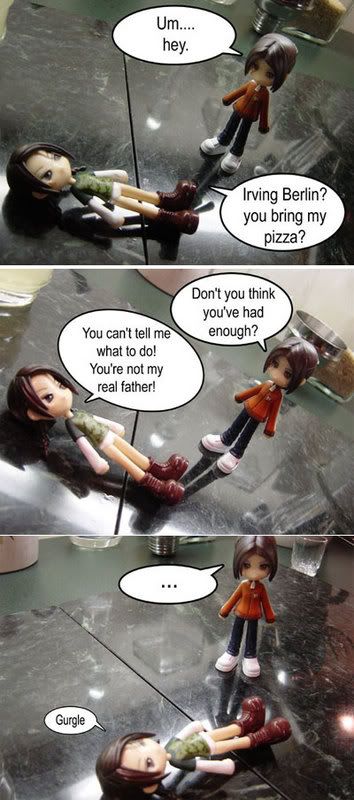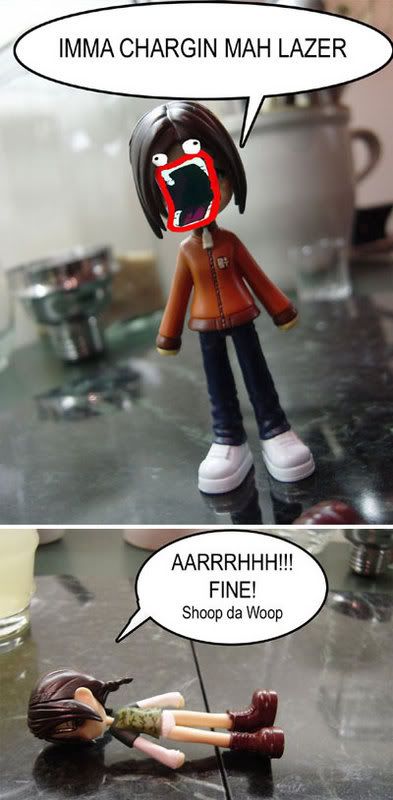 Recommendations:
Tequila
; Cabrito, Coraszon, Don Julio, Sauza, Cuervo, yada yada. Just make sure it's not in a plastic bottle.
Don't use anything other than lime juice that is taken from actual limes... no pre-bottled stuff.
The best margarita in the universe is the C & C,
Corazon
and
Cointreau
, served on the rocks, without salt. But like we said, it's for you trustafarians out there.
-