A Pinky hipster explains why knowing what you're doing when ordering a beer in public is just a smug-tastic as whipping out your iphone at Barcade to check your twi-square-book-mail to see if your screenplay got picked up by IFC.
FYI if you're wondering why things are spelled the way they are... well then you try drinking 105 ounces (that's 3,105 ml) of beer over an hour and see how well you do... the word... typing things on the magical ...scrabble buttons.... 0_- *huck. Also FYI this was actually made several years ago, but I believe all of these products should
still be available
, should you care to try them out, but I wouldn't reccomend trying them out all at once.
ALE




BROWN ALE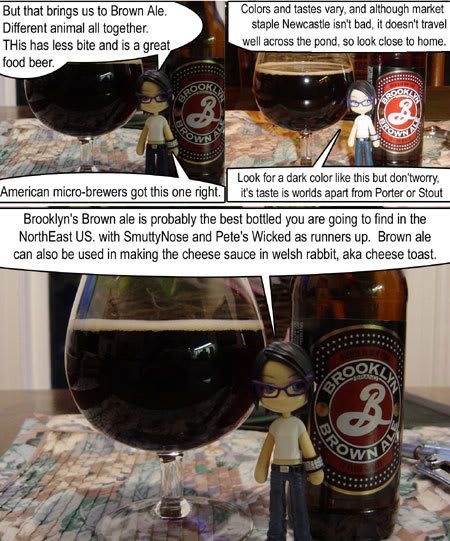 LAGER
PILSNER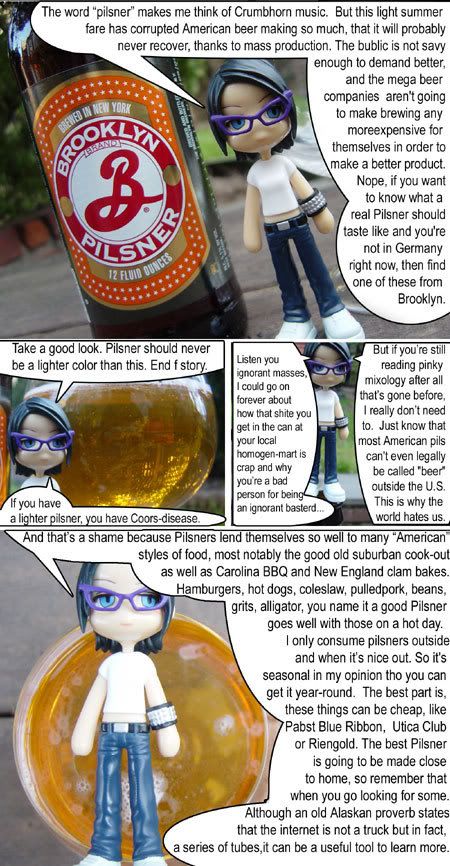 WEISSEN

I.P.A.

STOUT

Not featured:
Brooklyn Local 1
, Belgian style ale. It's good though.
By the way... IFC read your screen play. They've filed a restraining order.
Links:
Brooklyn Brewery
,
Barcade
,
Beer Advocate
,
Welsh Rabbit
makins'.