We're back with a special episode of Pinky Mixology! This episode features love, romance, booze, and a special pair of guest hosts! Making their first appearance here on Pinky Mixolgy are the
Nendoroid Panty & Stocking
for your enjoyment.
Today, we'll be covering those sparkling wine concoctions that seem to be all the rage these days. Here's how to make one. Also, keep in mind that (if for some reason you actually want to), these can all be made with many non-alcoholic beverages such as sparkling cider like
Martinelli's
, ginger ale/7up, seltzer water, club soda, ...but probably not Diet Coke though.
You'll notice that there's a
Martinelli's
in there. Like I said, you can use that to make a 100% non-alcoholic version of this ...if you're into the tea-total thing. But then again if you are, I don't think you'd be hanging around this site. Anyway, as for other bubbly wine options: The sweetest would be
Moscato Frizzante
, but the most widely available and easy on the wallet would be
Prosecco
.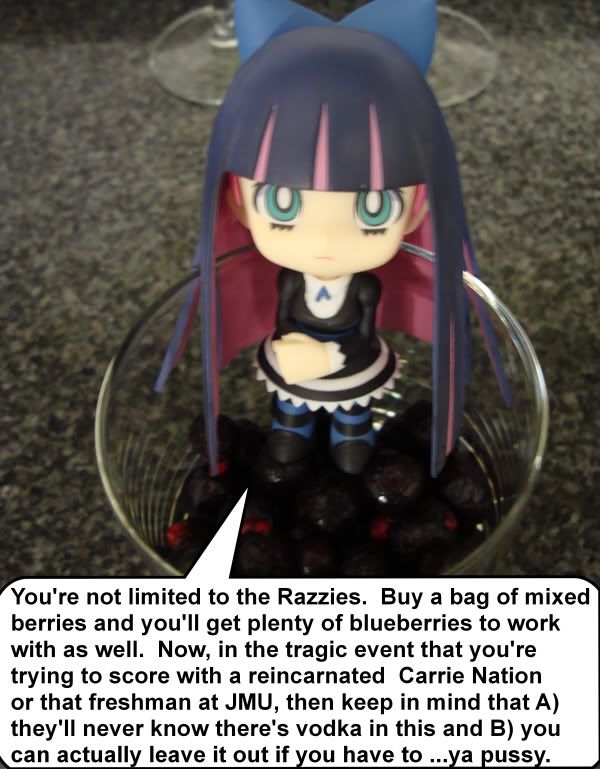 Believe it or not, despite being an insane racist christian fundamentalist prohibition-fixated fun-hating cunt-burger who routinely engaged in the frequent criminal destruction of private property , Carrie Nation was once semi-hittable:
Maybe if she put down
God's Big Book of Bad Ideas
and got laid more often (or at all), she wouldn't have turned out like this:
Kill it with fire!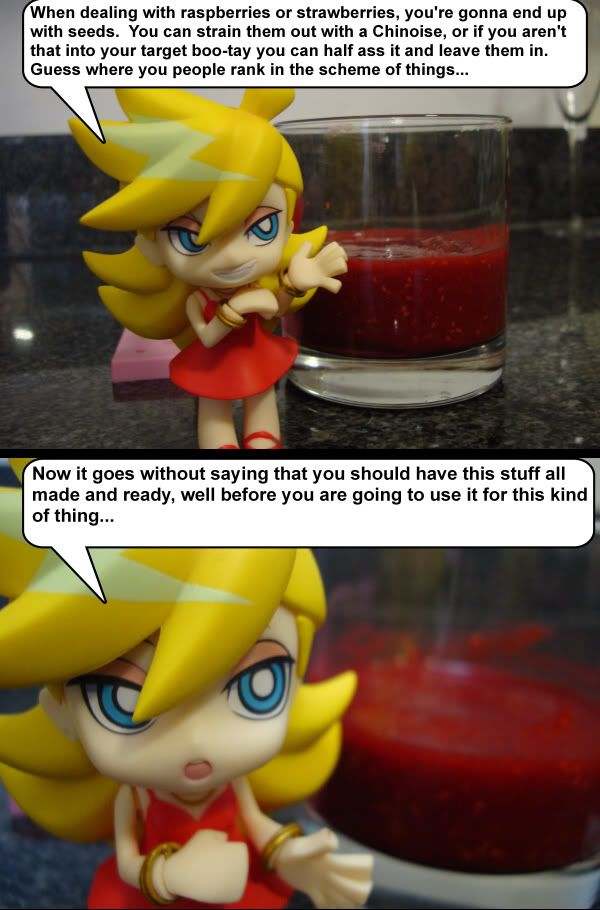 Always always add a tiny pinch of salt to this as well. Without it, you won't taste the awesomeness to its full potential. This is a good rule to follow for all things that are meant to be sweet.
A
Chinoise is also called a China-Cap
and is one of those over expensive things they sell at
Williams & Sonoma
that rich people buy while pretending they're not rich because they're cooking their own food.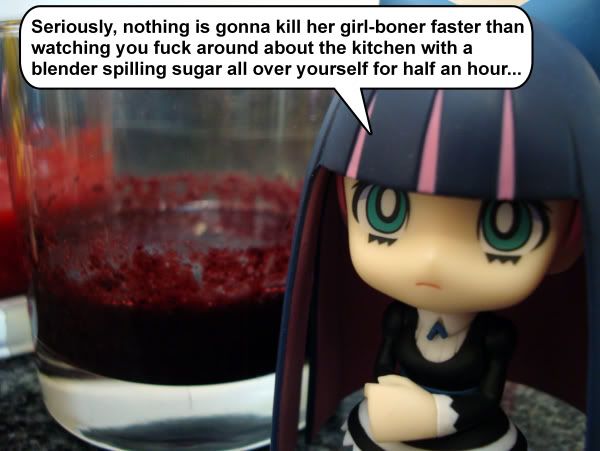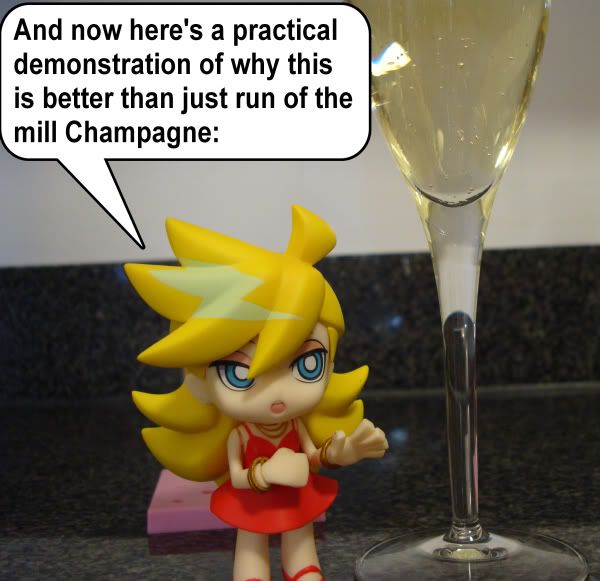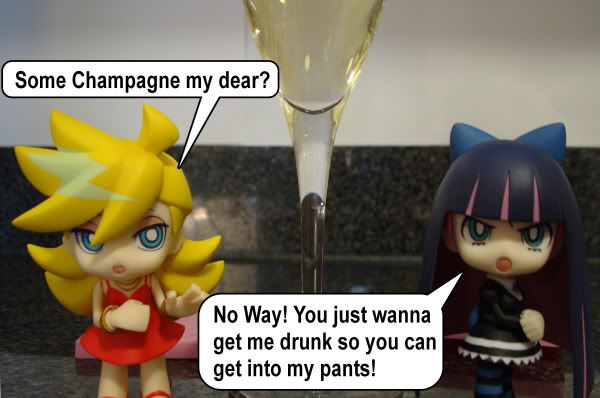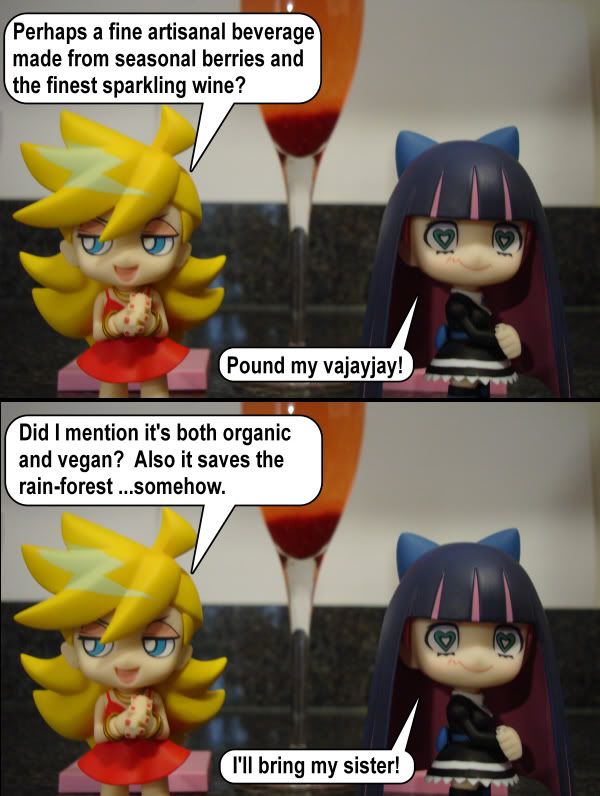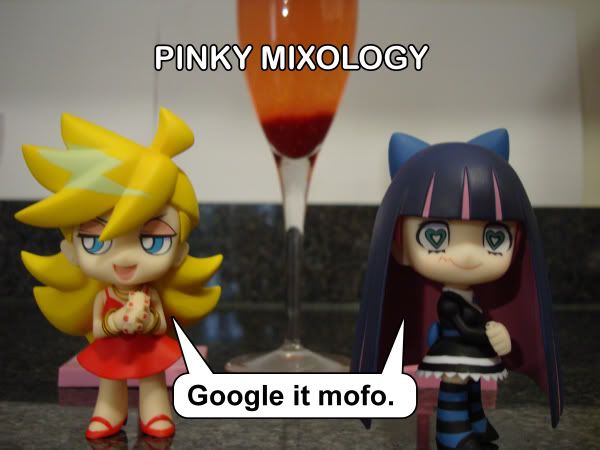 Will this be the first of many
Nendoroid
appearances? ...no. These things can't stand up on their on and slipped and slid around like they were buried in wrist deep
Santorum
...see there it is.
Next Time (We're really gonna do
Infusions
).