It's that time again, and this time for that time, we have for you a thing that is available many places, and in those many places they're almost always done wrong. Watermelon Margaritas are not some cheap tequila with some dissolved melted jolly rancher in it. This uses cheap tequila with real watermelon and some good old fashioned elbow grease to make a really great drink.
A word on equipment; you will need
one of these
:
This is a food mill. It will be used to separate the juice of the watermelon from the fibrous flesh of it, which although is nice to eat, it is not nice to drink.
It takes a LONG time for this t freeze, because there is minimal surface area. 6-8 hours.
Allergy note: Using balloons can create a danger with those who have allergies to latex. If you're worried about that, then use a milk carton or plastic Chinese food container. You'll basically get the same result, different shape. You can see that in action in
our Sangria episode
.
Try to get organic hippie oranges that don't use artificial anything. Why? Well, there's this thing out there called
Citrus Red 2
. This is banned for use in foods for its habit of giving people cancer.... oh wait did I say banned in foods? I meant banned in foods
except
for orange peels. So, if you go ahead and throw a peel with Citrus Red 2 in tequila (or any other booze for that matter), then congrats you just made cancer-juice.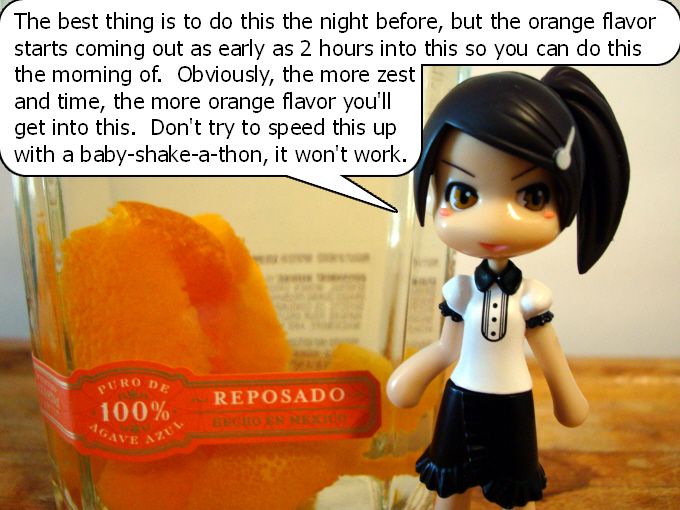 By the way, the Tequila we are using is
Camarena Reposado
, which is an excellent value and is a fine one to use if you are just looking to get some Tequila to mix with some stuff. Camarena Tequila can be easily used in a variety of cocktails, but is made well enough to have on its own if you are ok with the fact that it's not the super duper best in the entire universe of all time. So, it's not the most sipping bestest Tequila in the world, but it is a great
bang for the buck
and surprisingly not bad at all on its own.
In all seriousness, if you were making some artesinal margarita out of top notch tequila and nothing else, the agave nectar would be something that makes a difference. But we're making a huge bucket of punch here with watermelon in it, so the whole value of using agave nectar is mostly muted by the rest of everything in this.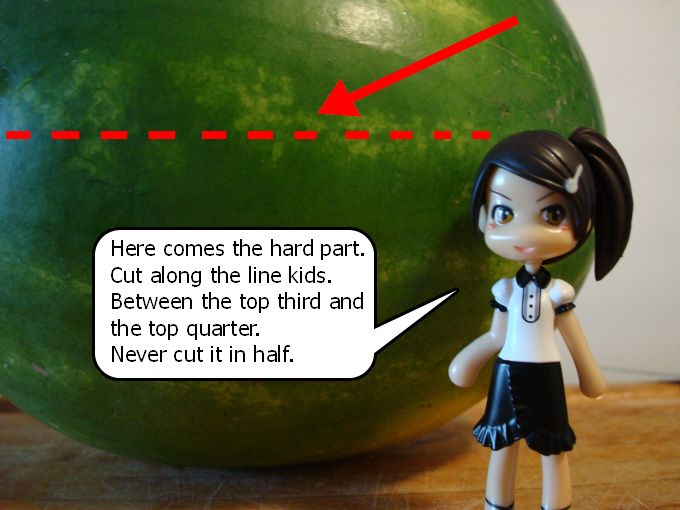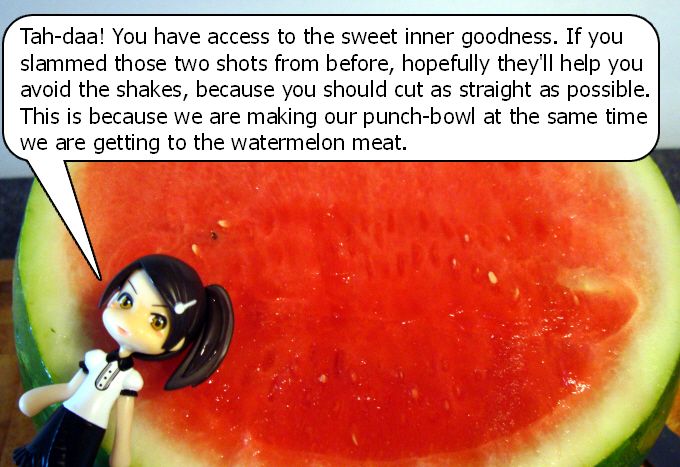 Remember to get all the watermelon guts out of the top part that you cut off as well. There's plenty in there.
I swear, that's all from 1 watermelon.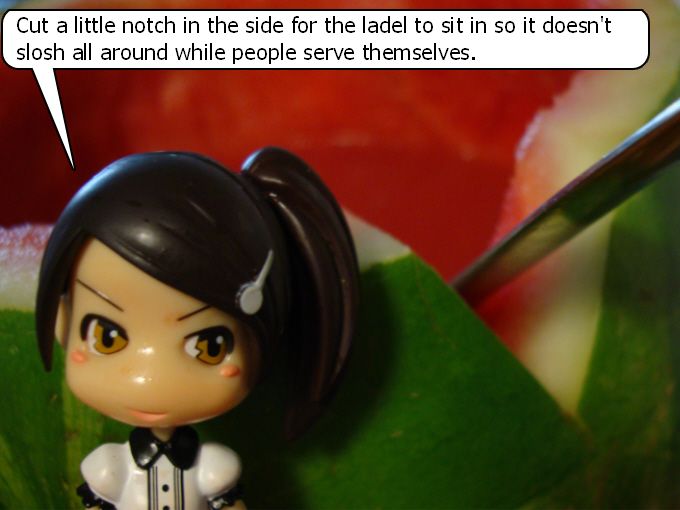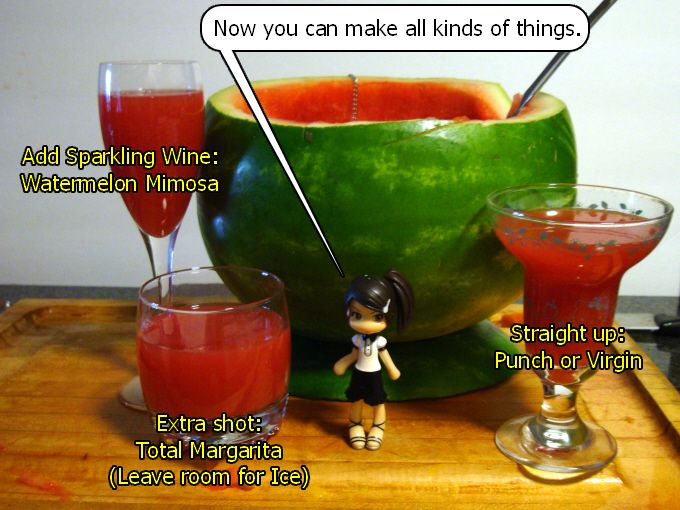 Non-Alcoholic Option
:
It's fine to leave out any alcohol in this, and just add some 7up or Club Soda or something, and you've got a punch that's ok for the kiddies.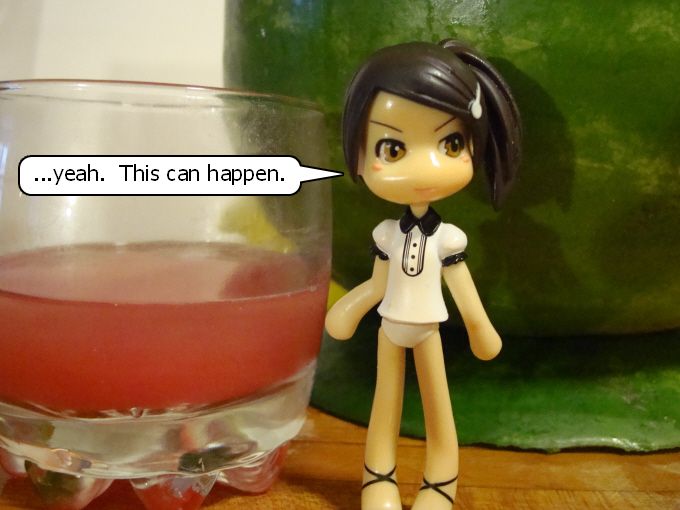 There you have it. How to create and (responsibly) use the watermelon margarita.
NEXT UP
:
A trio of hot rum based beverages.
Rum Toddy
,
Hot Butter Rum
, and
Koffie Van Brunt
.
Nutmeg will be involved. ...also rum.