The Gingerbread "Martini" has become a joke of a drink, showing up on a lot of Applebee's menus lately for the unwashed suburban masses to pour over their HFCS transfat drenched Americana diabetes platters with ingredients provided by the lowest bidder... and we know that such a thing should not be, nay should never be, some overly sweet concoction that looks like
Santorum
and has the consistency of pepto-bismol. No friends, the holidays are a time for facing harsh realities and as such we have a harsh (yet awesome) set of ginger flavored bad boys for you.
Let's also get one thing straight; Serving something in a "Martini Glass" does not a Martini make. If there is no gin in it, it's not a martini and there's no gin here today. So don't call it a Martini.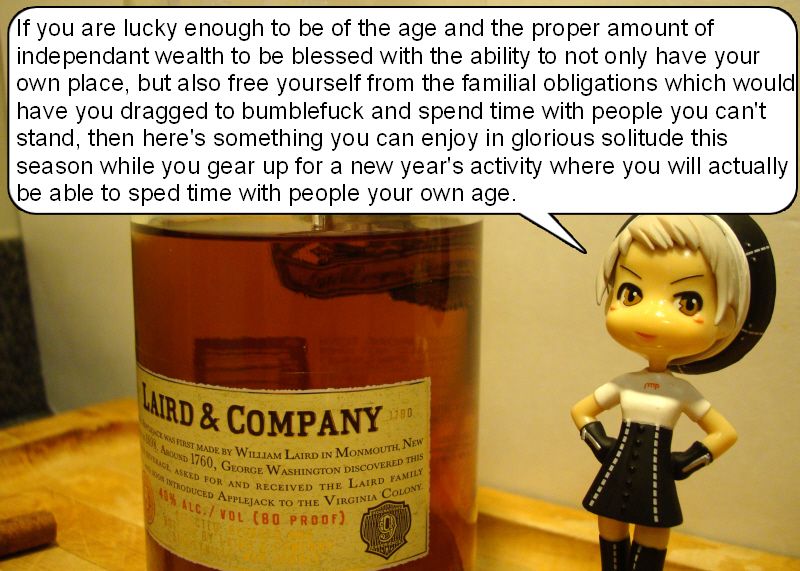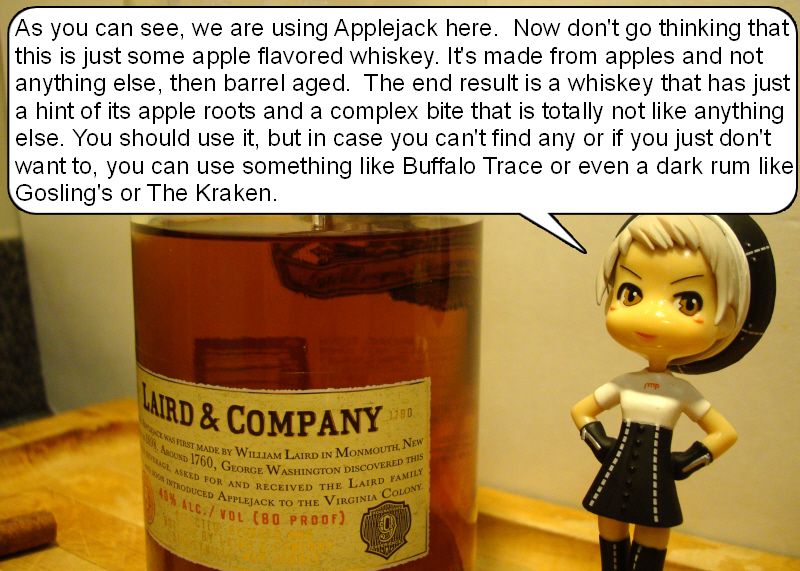 Applejack
is a uniquely American spirit that doesn't get enough attention thanks to everyone in the universe thinking Bourbon is the only dark liquor in the universe. It's worth tracking down.
Other alternatives in this include:
Whiskeys;
Buffalo Trace
,
Hudson Valley Baby Bourbon
, Rum;
Gosling's
,
Owny's
.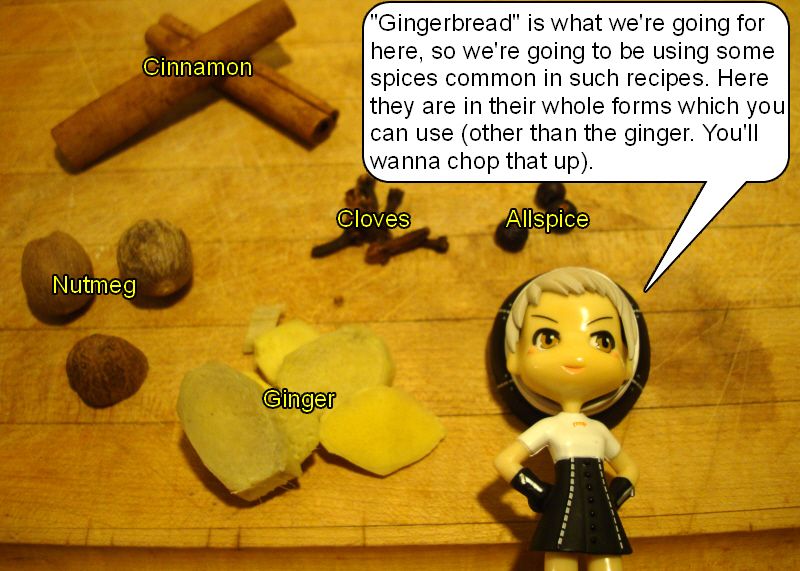 A little nutmeg goes a long way. The amount you see there is enough to
put a person on the doorstep of the ER
if it were all ground and consumed.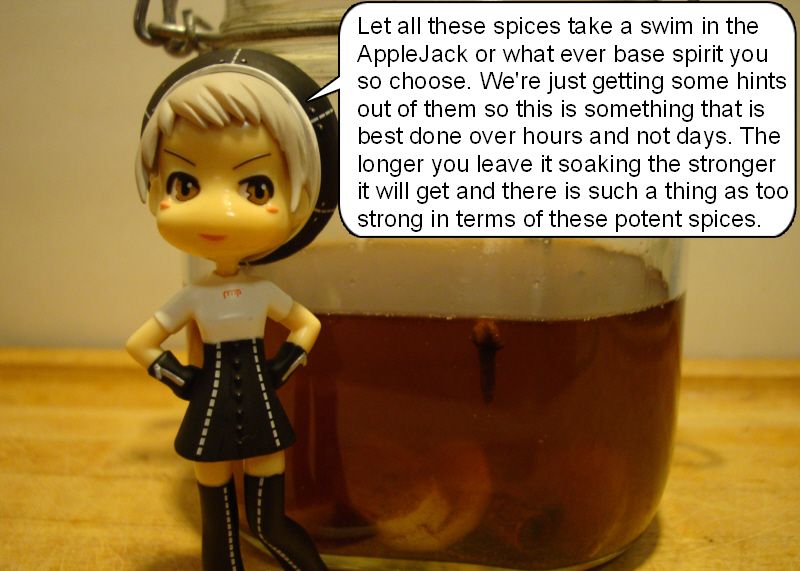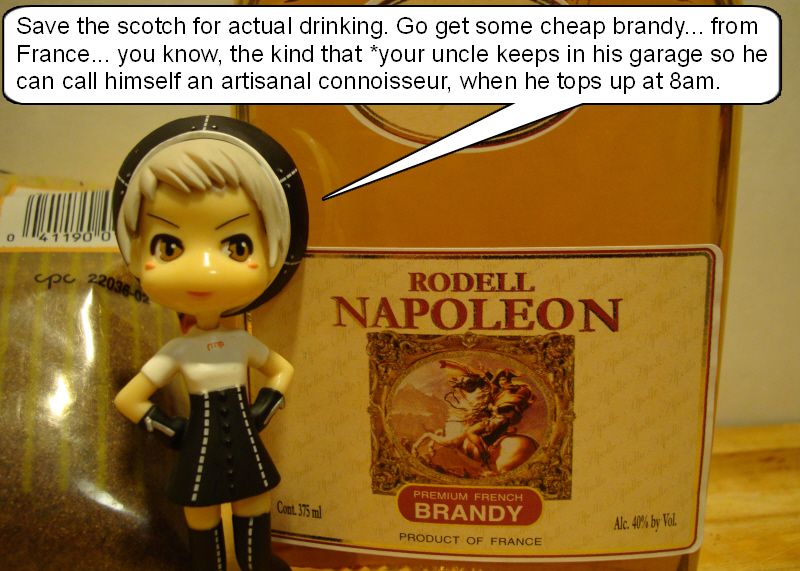 *You know the one.
Ok so now here is how to make caramel brandy.
This is it here BEFORE it's mixed together. As long as the butterscotch sauce is not completely cooled off, it should mix well with the brandy (it thickens up pretty good once it's cool). You now have
Caramel Brandy
. Carmel brandy is a great thing to have around to add to many different cocktails to sweeten them up. Now you know hot to make caramel brandy.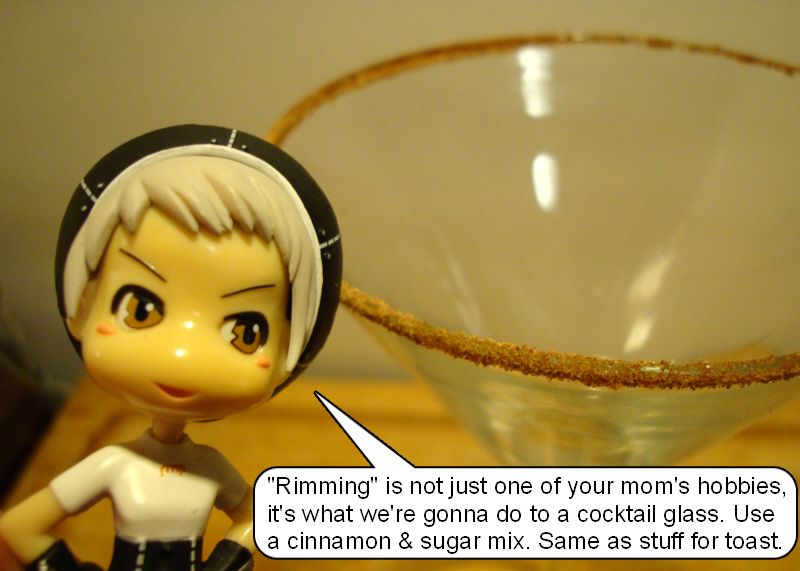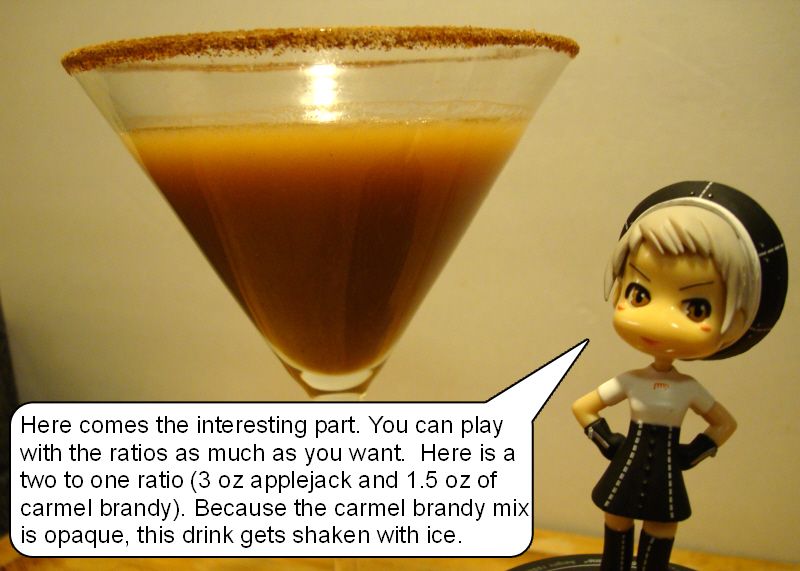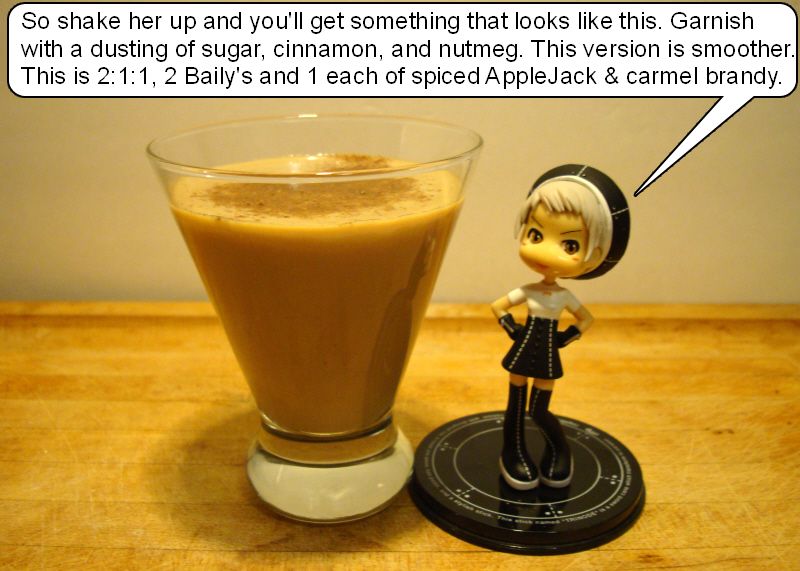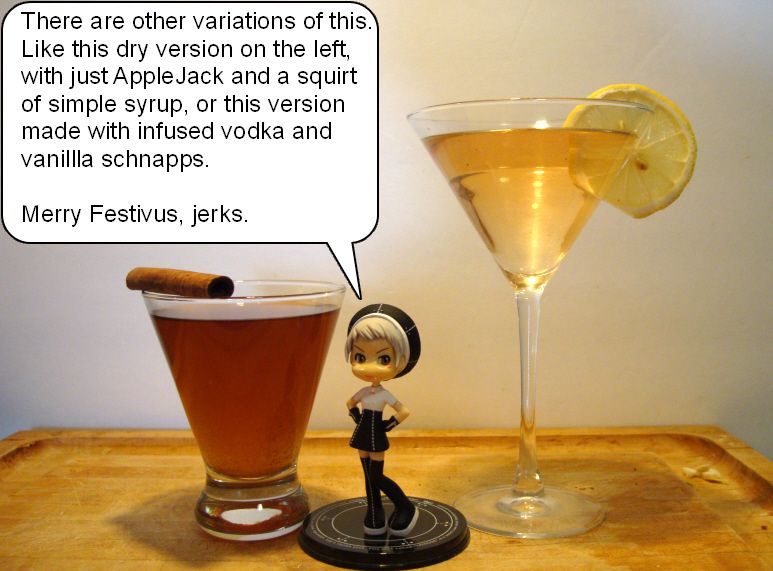 Next up, in time for the Big Game:
Buffalo Wing Sauce!