Following the wisdom of the great Reverend Horton Heat, we bring you a look into the quintessential cocktail of the twentieth century, (and the breakfast of champions) The Martini.
First we're going to lay down some rules. The Martini is made from Gin. There's no such thing as a "vodka martini" ok? That's just vodka in a fancy glass with an olive in it. Also, martinis shouldn't be shaken. You ever wonder why 007 actually had to say "shaken, not stirred"? Because you always stir a martini and so ordering a drink like that is something that no one did. It was not a sophisticated thing to do... in fact it would be like walking into Le Cirque and asking for a fucking cheeseburger and a Colt 45. You know why 007 did it? It was so that he could walk into a public place and do something no one else would ever do, so that the contact he was meeting would instant know "ok that's the spy I'm supposed to be meeting here" while everyone else would just say "what a moron" and then ignore the shit out of him for the rest of the night. So to recap, vodka and shaking belong at the strip club, so leave them out of this.

That being said, we don't really have a problem with adding "-tini" to a drink name. It's apple-tini not apple martini.

We've noticed that Citidelle Gin is a very nice Gin with the primary notes of juniper and then all the other stuff. This Gin is extremely versatile and is something we like for using in gin cocktails that we haven't tried before.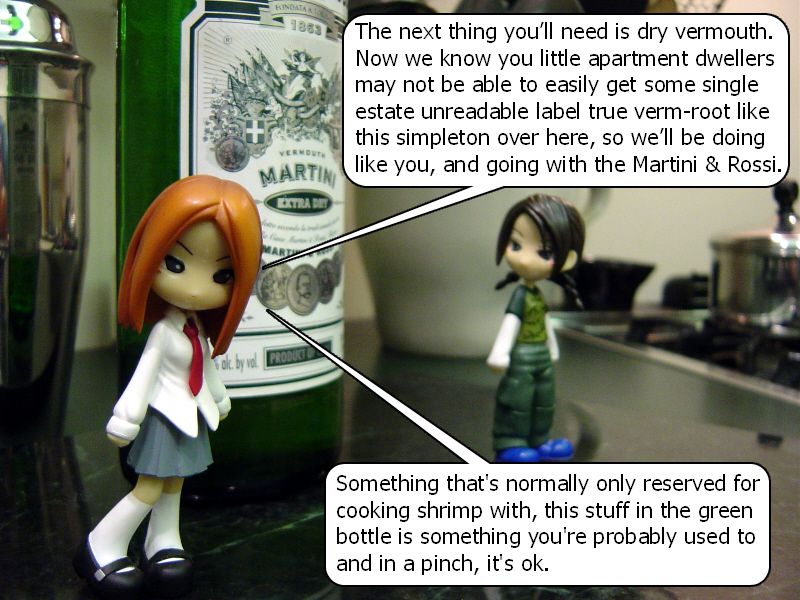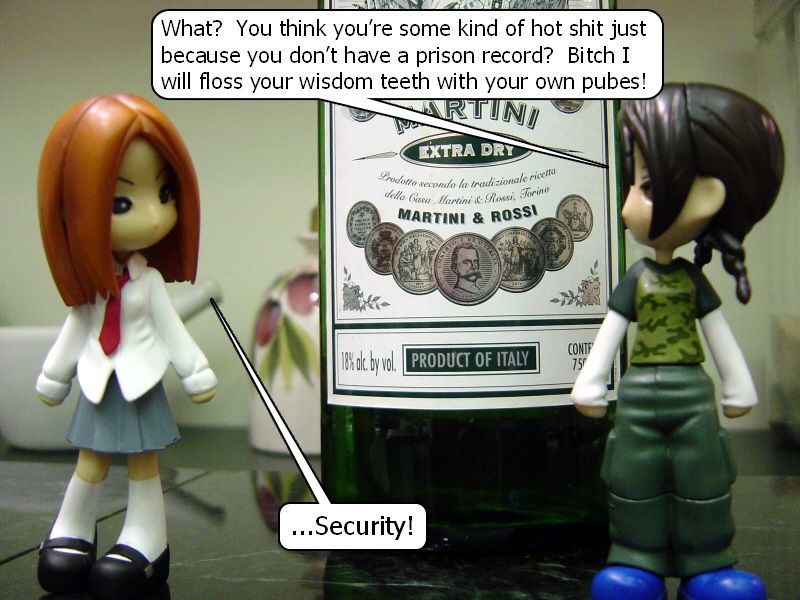 We know we shit on crappy vermouth, and this is one of them. The thing is, we were more or less broke at the time, this was made late at night and we didn't feel like going out again, and you can tell by the old label that this was back in like 2005, so... yeah that's our excuse for using Martini & Rossi and not Dolin or whatever.

Ice Ice Baby:
The right ice is just as important as the right gin in a martini. You should use water that you would never have a problem with just drinking by itself. If your sink produces absolute nastyness, then you don't have to grab some expensive bullcrap water, but rather just get some distilled water. Stores sell this by the gallon for low prices, and it won't add any off-balance flavors to this.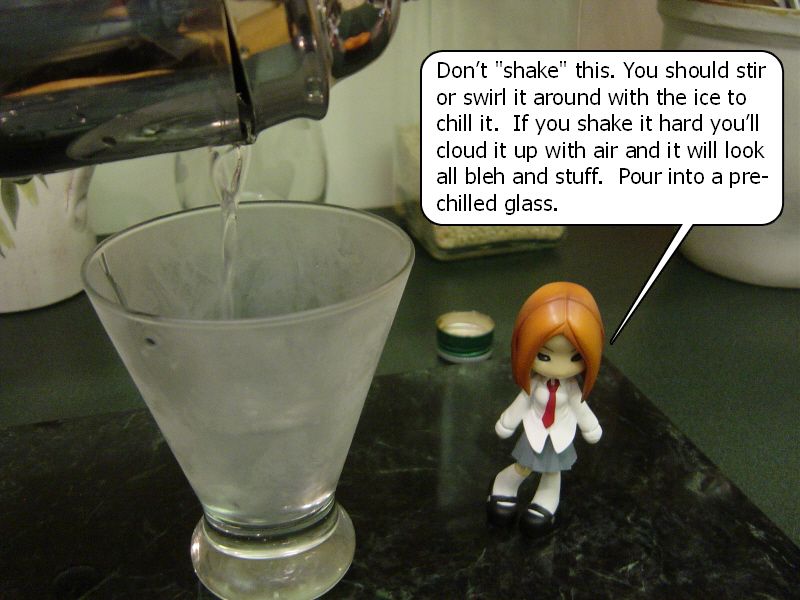 When the ingredients are clear, shaking it hard will cloud it up and make it look bad. Remember when we said that no one normally shakes these things? Well that's why. Just swirl it around really fast or something.