Santa Fe Spirits: Wheeler's Gin Fizz
After all that, we actually had some gin left, and so we decided to Iron-Chef a cocktail on the spot. What we came up with was the Dry Grapefruit Gin Fizz.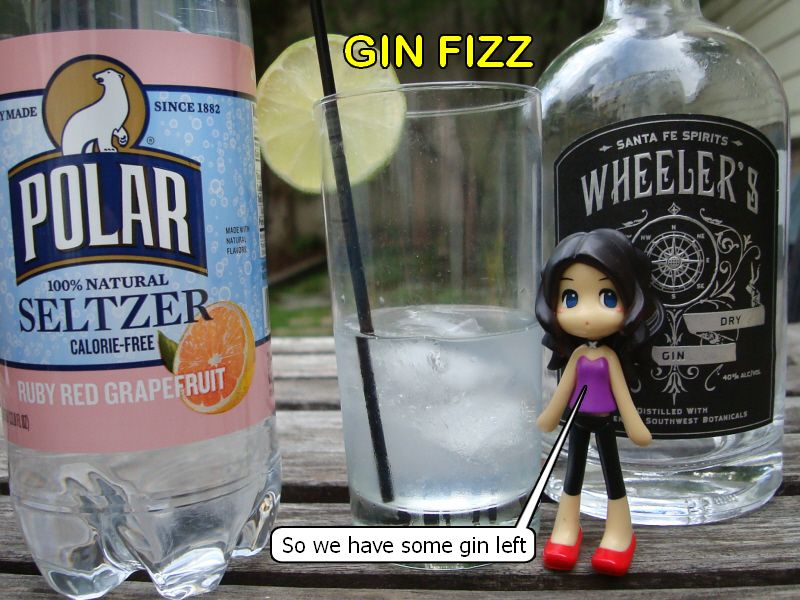 What you'll need is:
Gin: We are using Wheeler's Gin from Santa Fe Spirits.
Grapefruit Seltzer: We are using Polar Brand.
Lime

: ...it's a lime.
Simple Syrup: Optional, depending on how sweet you want it.
Bitters

: Also optional.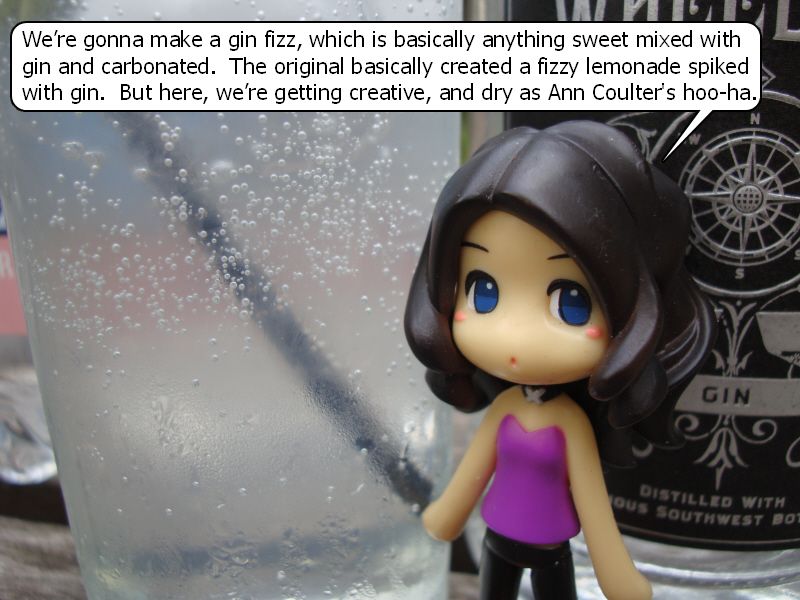 Q brand sodas makes a very nice grapefruit soda which would be great with this as well. It will be sweeter, and because we were going for something that wasn't very sweet at all, we went with just the seltzer instead.