Welcome to the 2013
Valentine's Day
(read: regular February) episode of
Pinky Mixology
. This time, we harken back to that
sock hoppin
' time in America where poodle skirts and drive-in movies were cast in the warm glow of nuclear tests, and the kids were oh so innocent just hangin' out at the malt shop and ordering up an Ice Cream Soda.
Swell
!
The ice cream soda.
The float
,
brown cow
,
Boston cooler
,
orange whip
, or even the
Butter Beer
those Hogwarts kids are drinking these days. All are part of this family. From this family, we bring you both the little goody-two-shoes that everyone knows, and that scary cousin that lives in the attic who you hope doesn't show up to your wedding. As you might expect, there's a bit more to it than throwing a scoop of ice cream in a classic soda glass (actually no, not really).
So check out our take on the root beer classic, followed up by our high octane,
Manhattan Special ice cream float
that gives
Four Loko
a run for its money. You expected anything less?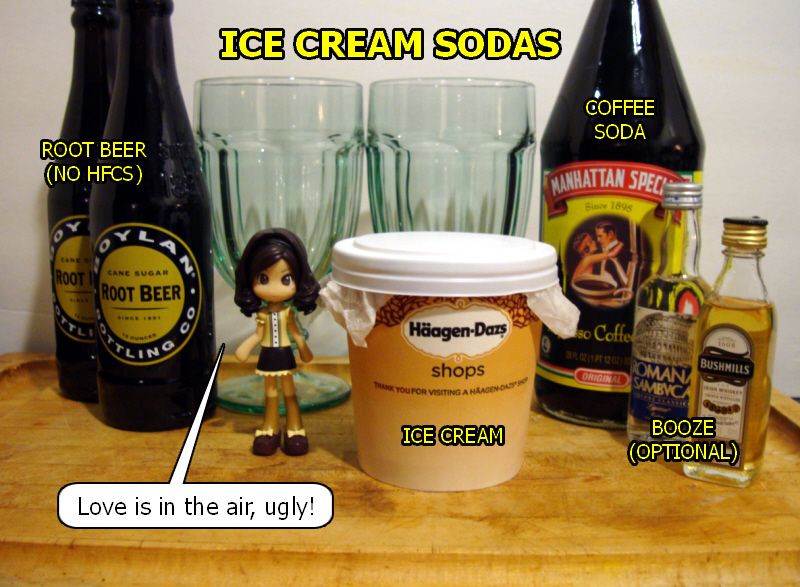 It's good to chill everything before using for this, even down to
whatever glassware you plan on using
.
Santorum
is still out there.
Santorum
is still horrible.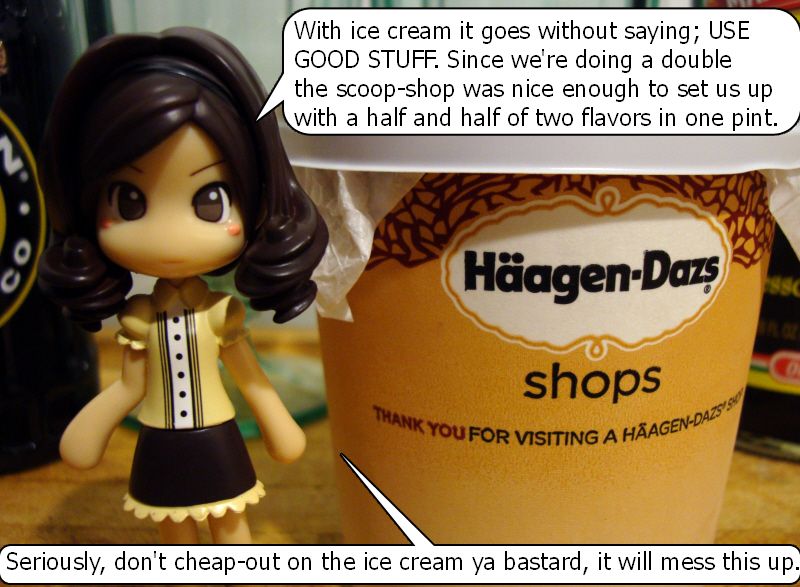 This ice cream pictured is a pint purchased at the world's first ever
Häagen-Dazs
shop. The top half is Vanilla and the bottom half is Coffee flavor. There is a universe of difference between the grocery store stuff and what you can get from the store itself.
Half a pint of ice cream is more than enough to make 2 normal sized floats or 1 awesome big one depending on what your agenda is.

Boylan's
is probably the most easily found non-HFCS root beer out there. But if you really want to keep away from the sodium benzoate, then you can try
Virgil's (which isn't as sweet, but is totally organic)
for your hippie ass.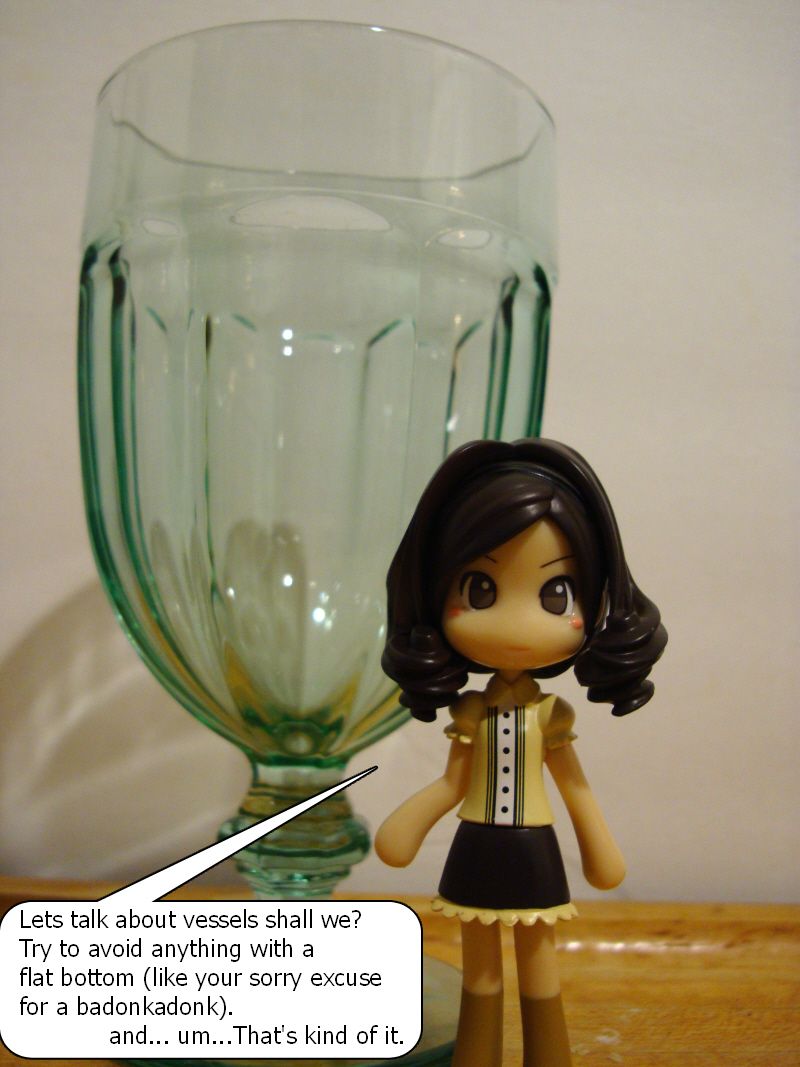 Does anyone know what these dish/cup things are called?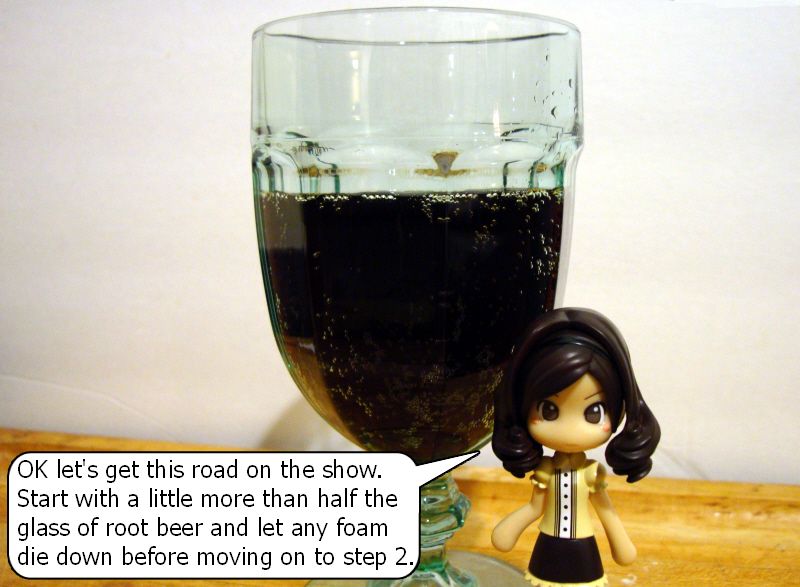 It can foam up, so do this in a spot where you can be prepared for such a possibility.
These spoons are easy to find.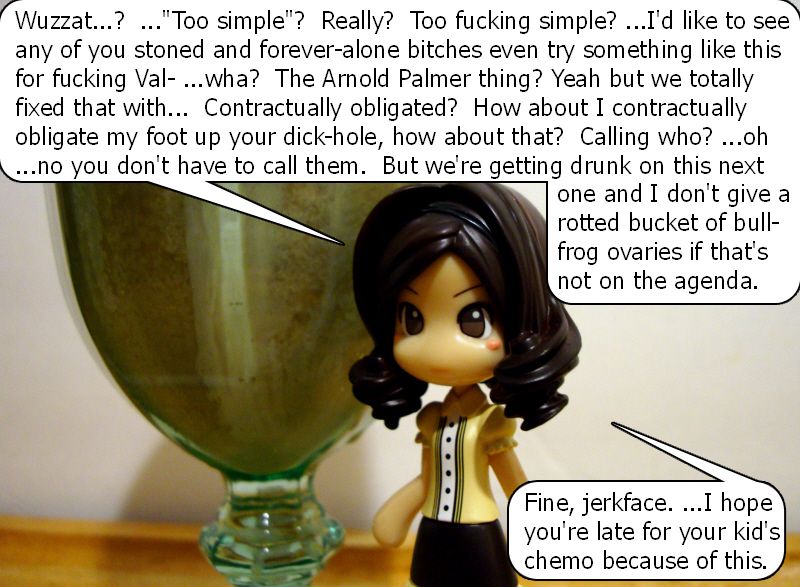 The
Arnold Palmer
is also a drink where it's just 2 things put together.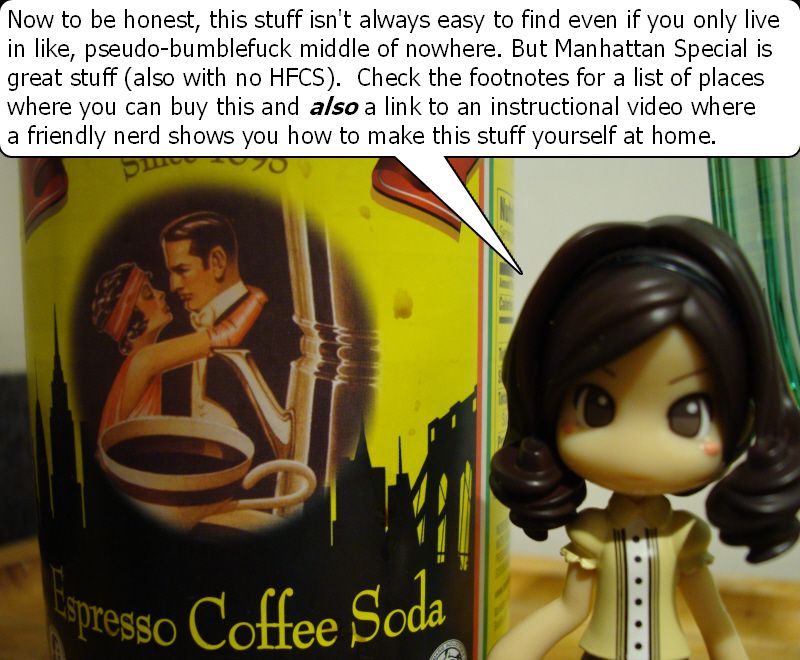 Making a perfect coffee flavored ice cream soda will require
Manhattan Special
. This espresso coffee soda has been made the same way from the same stuff since before the friggin
Atlanta Compromise
. They roast the beans right there in the soda factory and the never use High Fructose Corn Syrup. It is hard to find if you're in flyover country, but check out the
retail locator
or simply
order online directly
from the makers or from
Galcos Soda Pop Stop
.
But let us say you are in Fargo, or Guam, and you just can't buy this anywhere? Well here's a resourceful science chicky who's put up a
video of how to MacGyver some of this soda
at home for yourself. I am also assuming, that if you
own a sodastream
, then you're probably golden with this.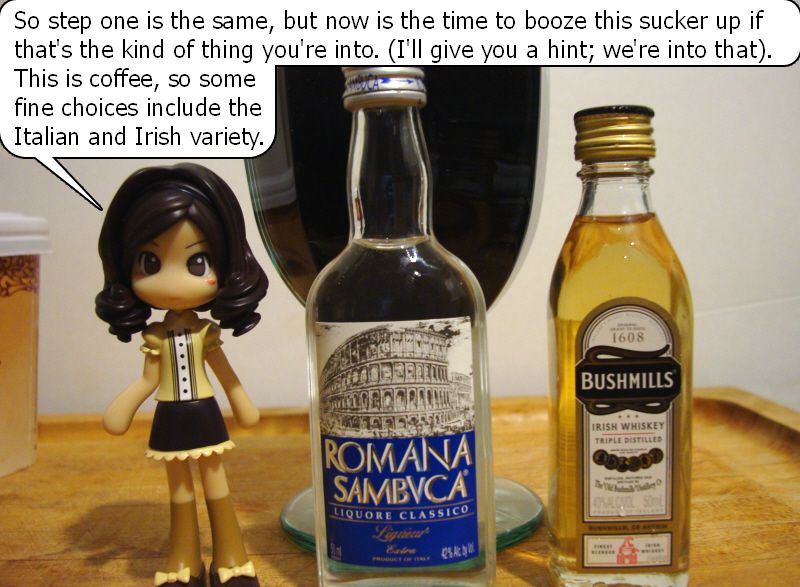 Sambuca makes
Italian cafe corretto
variant and Irish Whiskey makes an
Irish coffee
variant out of this. Adding alcohol is completely optional and is traditionally not a required component for an enjoyable ice cream soda, so if you don't want any, then just don't add any.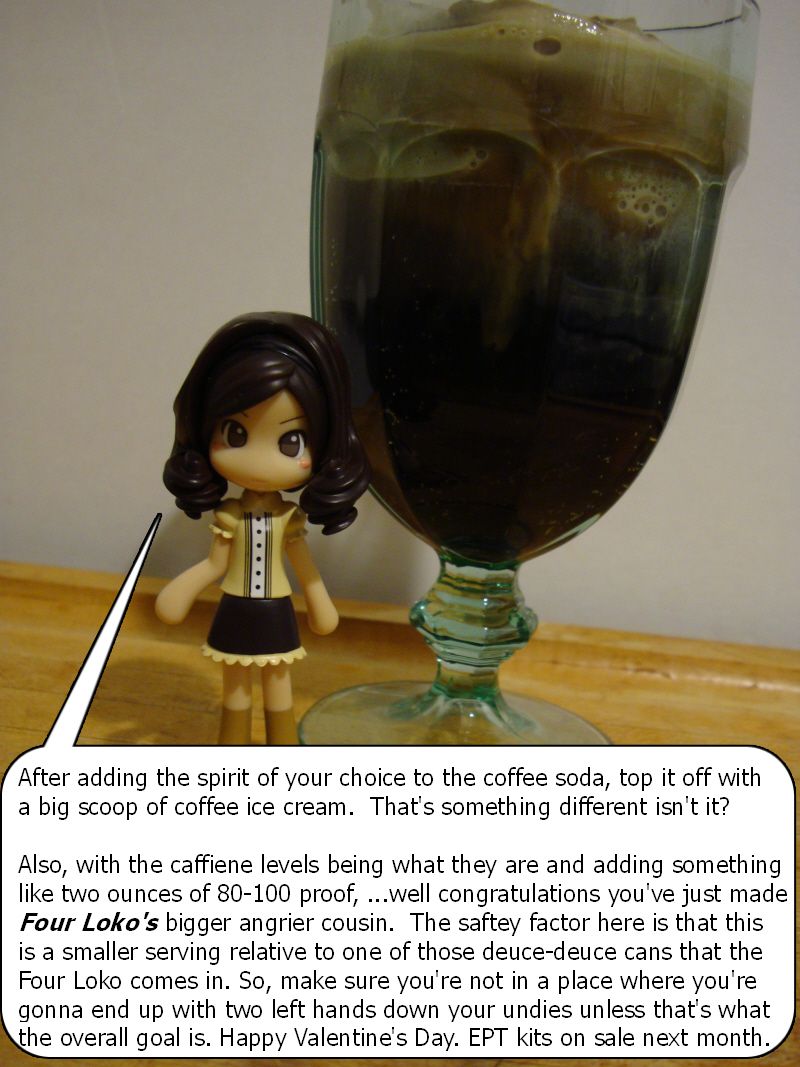 Make no mistake, this ice cream soda made from coffee ice cream and spiked Manhattan Special can combine the mega one-two-three punch of caffeine, alcohol, and ree-donk-you-luz amounts of refined sugars. Like we say, you'd be getting the same effect from a Four Loko ice cream soda. What you see in the above photo has the very real potential to kill someone with a heart condition, so be forewarned. Enjoy.
Next Time:
-