And now, we bring you a semi-seasonal appropriate drink of Mulled Cider. This mulled cider recipe takes into account that most of you schlubs don't have access to fresh spices, and uses the kind of middle America mega-mart crap you're likely to have around. Also, it's another one that you can give to your non-alcohol-drinking friends, although a much better solution to that issue is simply to not associate with the
Ladie's Temperance Movement
type of people.
Remember, don't do this with apple juice, because that's dumb. You need
American Sweet Cider
for this. Check the footnotes for more info.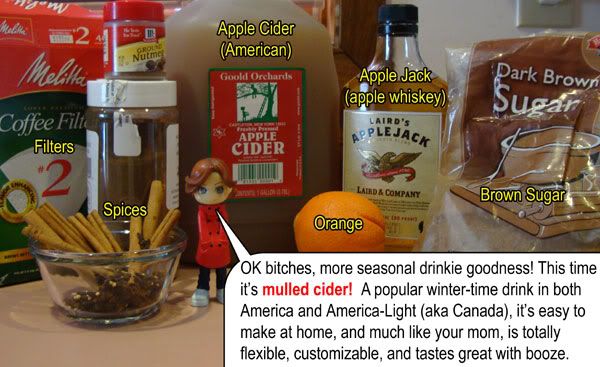 Pinky Street ladies don't measure, because they've done this for too long and so they know how much they like. You can either wing it until it tastes how you like it (which is not hard) or check around for some references.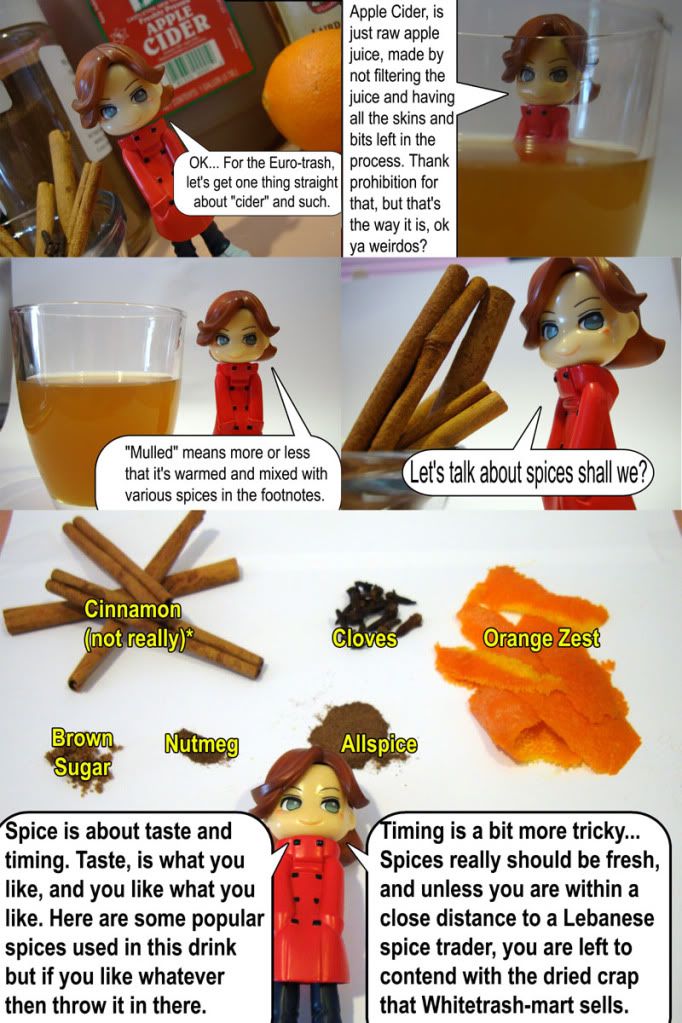 The above image was taken here; Sahadi's Imports in Brooklyn NY.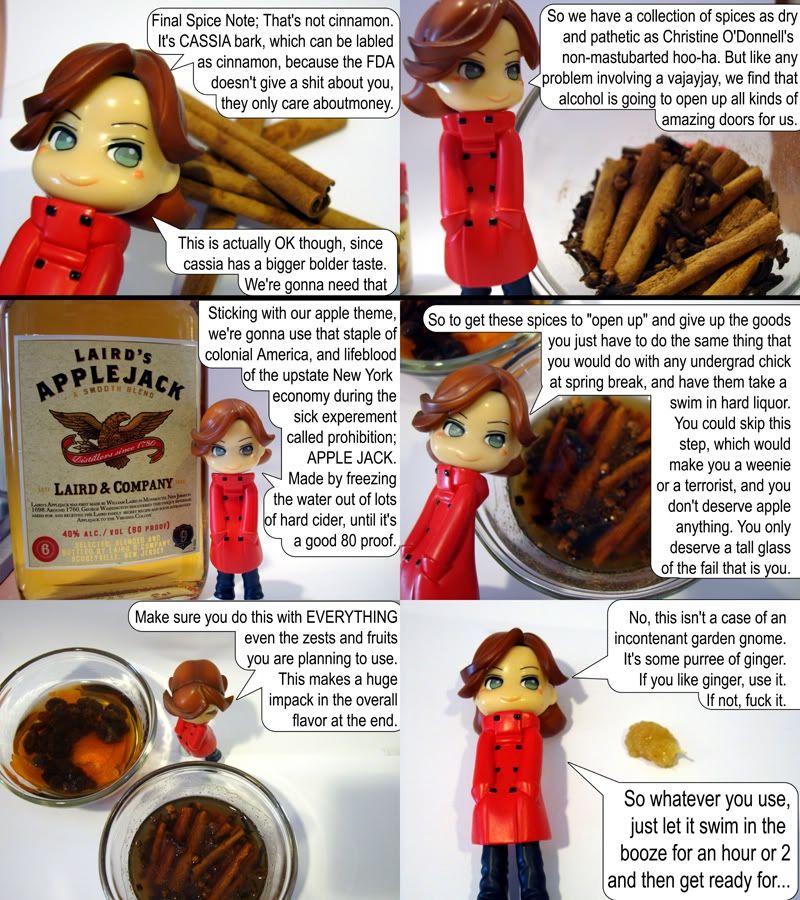 The above Applejack is actually made by being distilled the same way just about all other liquor is. Don't try to freeze hard cider at home to make your own Applejack, it won't work and you'll end up with hangover-juice.
Ginger paste
can be made or bought. Read the label though, because you never know what ends up in those pre-made things in the plastic tubes.
"
Blooming
" the spices with a little bit of sweet vinegar can also work if you're looking to
avoid booze
(ya pansy). It won't be exactly the same, but it will help.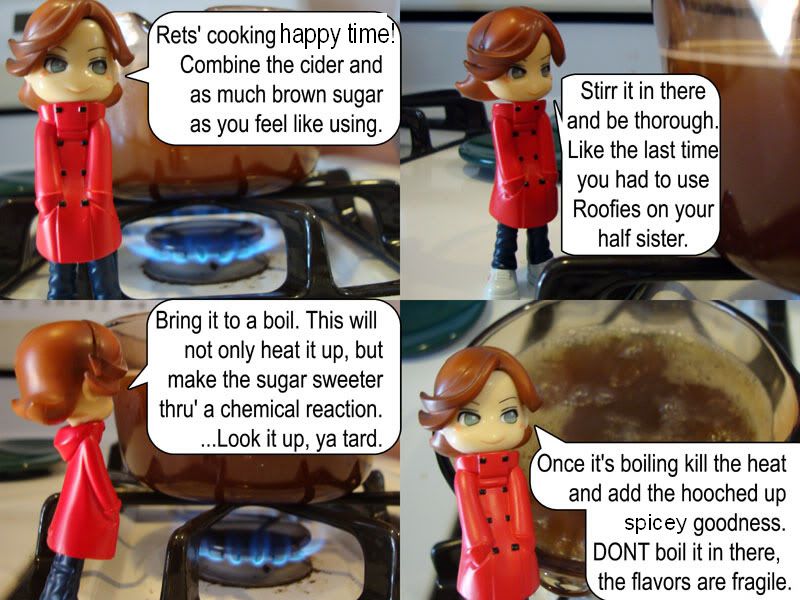 Sugar Chemistry and such.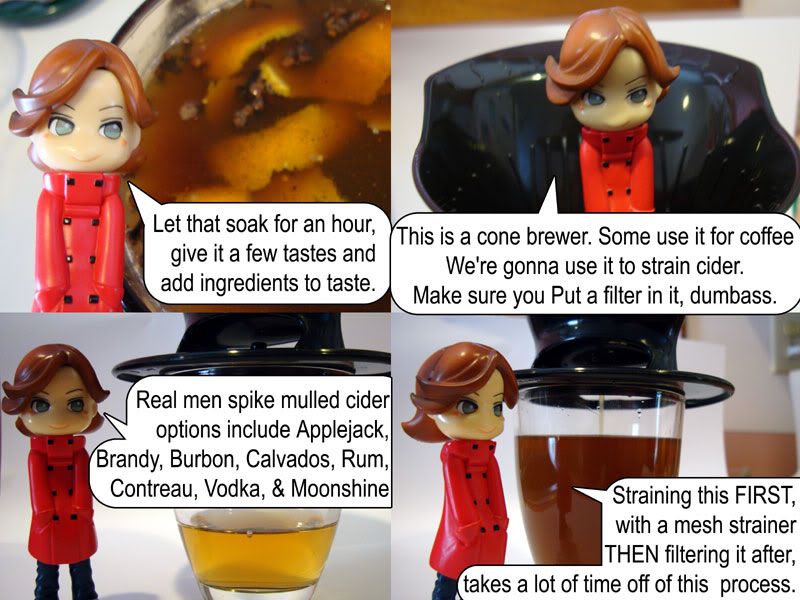 Cone brewing, not just for coffee anymore.


Next up; The cold weather drinks continue, with
Pinky Street super-thick Hot Chocolate
.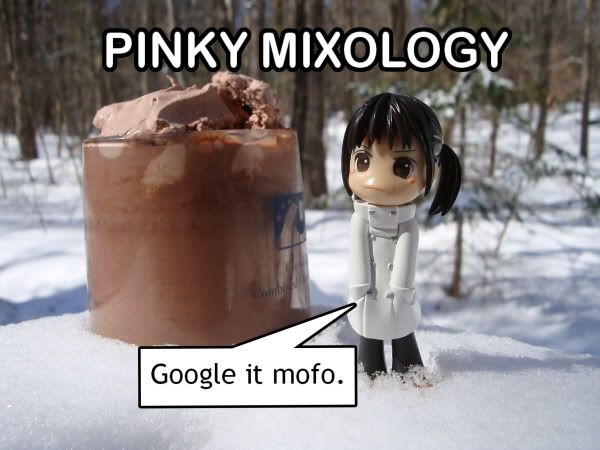 Hot Chocolate and Pinky Street - two awesome things together.


--