OK, Change of fucking plans. Since the Derby is coming up, we're gonna give you the
Mint Julep
to ponder and enjoy. We'll do the Manhattan next, and it will be followed by none other than our own very superior
Cave Johnson's Combustible Lemonade
. (Sorry
Drunken Moogle
,
your version
is just crap).
So here is our surprise episode of the
Mint Julep
:
NOTES: We're using an
old-fashioned style cocktail glass
, so that you can see what the hell we're doing, but these drinks are traditionally served in silver or other metallic cups called ...wait for it....
Julep cups
.
Yes fine-ed. I took regular sugar and made it fine, so therefore it is fined. Not refined, that's another thing.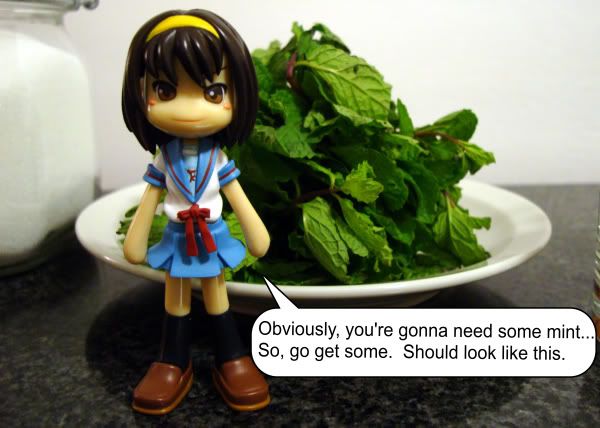 Powered or confection sugar should
never
be used in beverages, because it
contains starch
, which will just turn into gummed up mush or library paste in any liquid.
No, the Caipirinha isn't just a wacky weaboo video project like caramel dansen, it's a drink and you can watch this video to see how to make it.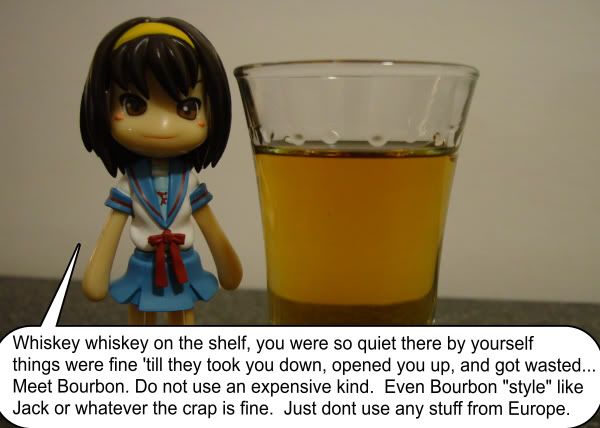 Whiskey whiskey on the shelf, those are words of an actual song.

Seriously, everyone's like "crushed ice this and crushed ice that," but really this is gonna sit before we start throwin' it down, so don't worry about big cubes.

The "letting it sit" thing only works if you use large ice cubes. You use those little machine made ones or smashed up little bits, it will melt too fast and water it down.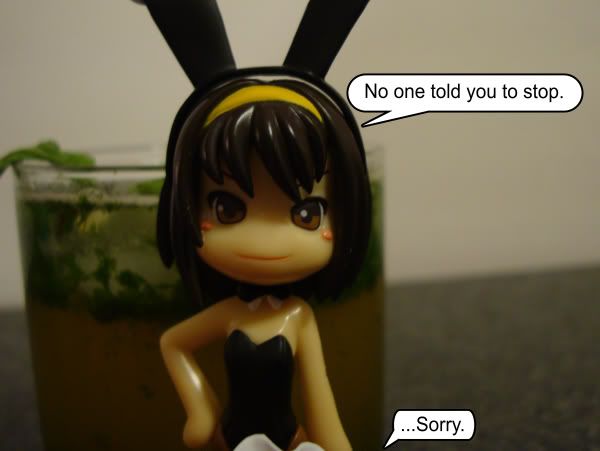 And that's it for this one.
Next time, we really will do that Manhattan.
-