As the summer comes to a close, and you would rather just drink things out of a bottle and not spend forever concocting something or whatever, we are grateful to have access to a myriad of fizzy beverages that are made with actual taste in mind and not by some giant faceless company who shoves high fructose corn syrup into everything.
Now we know that every region has their own local soda that everyone likes, and if we leave yours out then... too bad, we can't go get everything.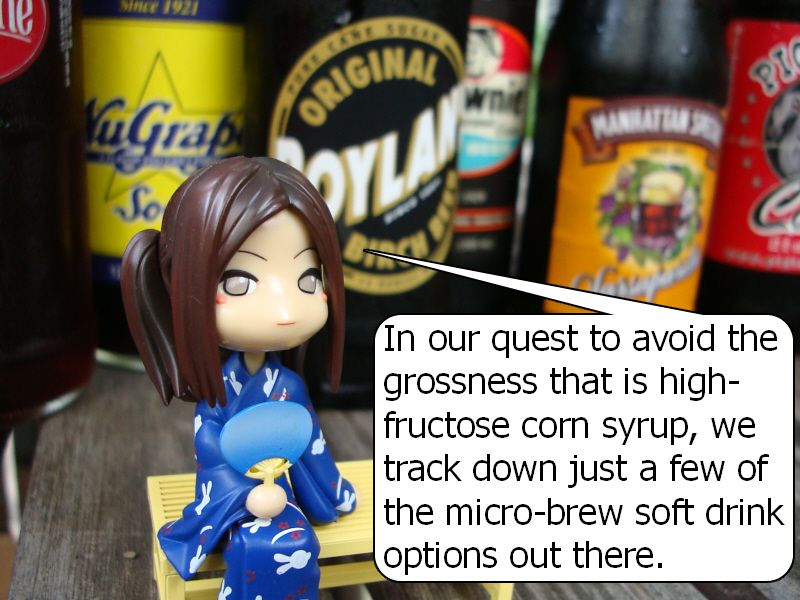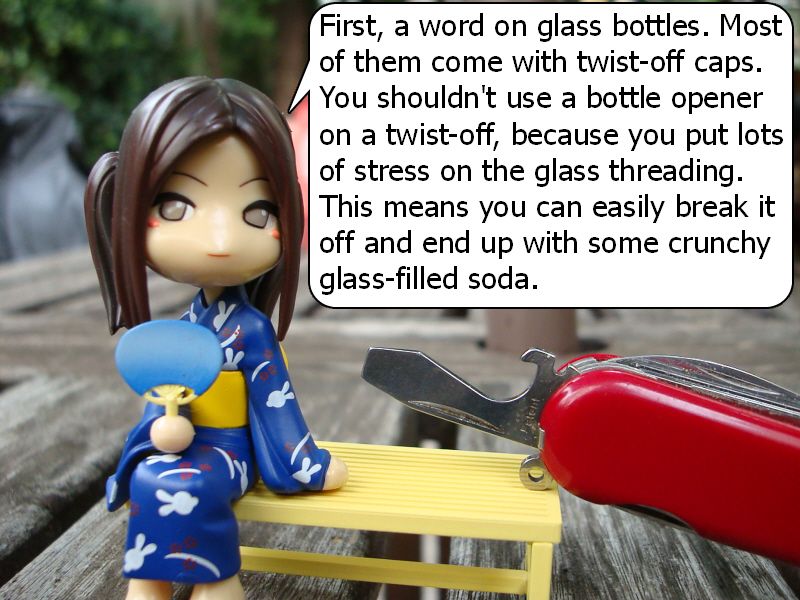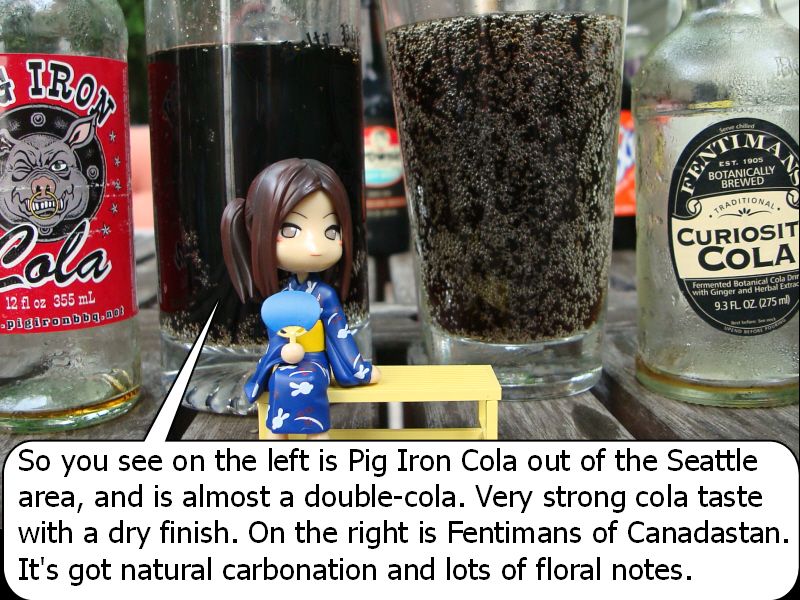 Pig Iron Cola
Fentiman's
If you like a really strong sharp cola taste, the Pig Iron is a really good example of that. Unfortunately, Pinky Mixology HQ is a bit far from Seattle, so our local suppliers don't always have it on hand. The Fentiman's has the unfortunate distinction of being liked by the New York Times and being rated #1 in their list of colas, but despite being liked by the newspaper equivalent of a retired food co-op manager, this stuff is a very nice change of pace and goes well with stuff like fish or salad.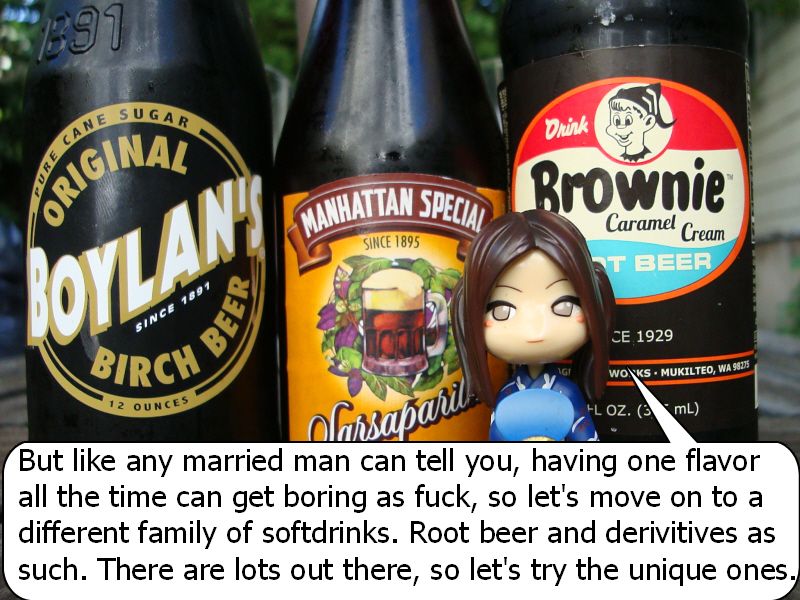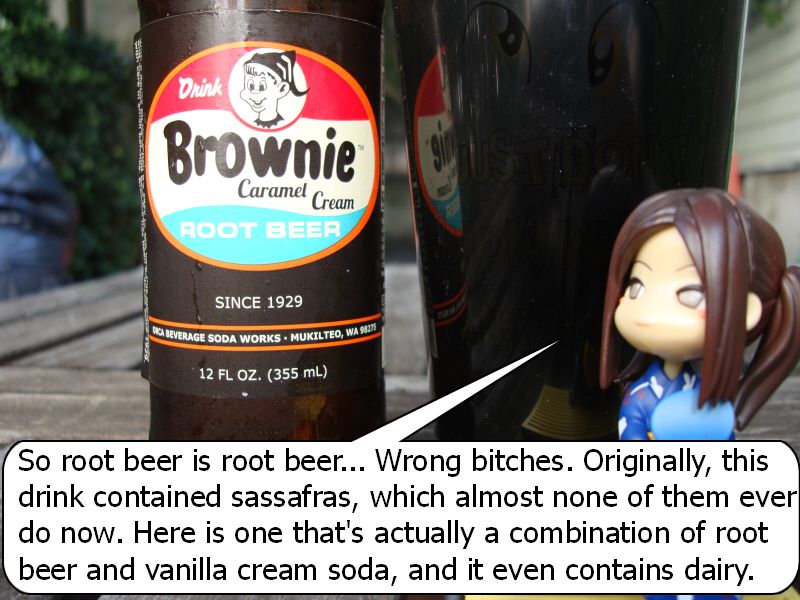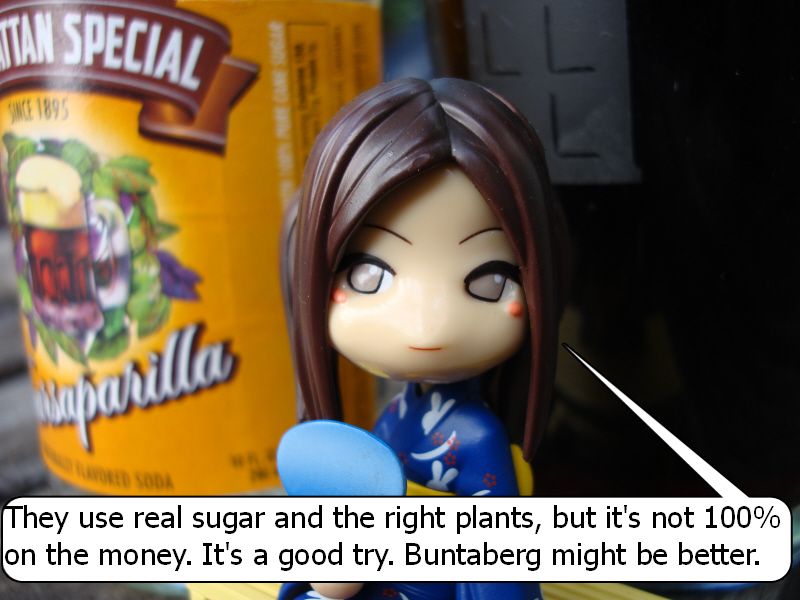 Moving on to
Birch Beer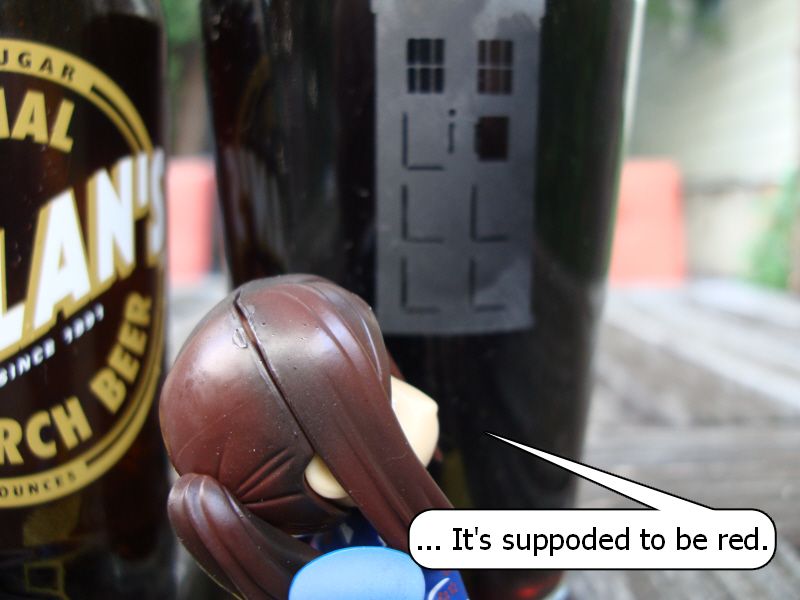 Brownie Caramel Cream
Manhattan Special Sarsaparilla
Boylan's
; a soda company that's still close to our hearts, but the Birch Beer just seem to miss the mark for us. Maybe it's because we used to spend so much time in Wayne County PA.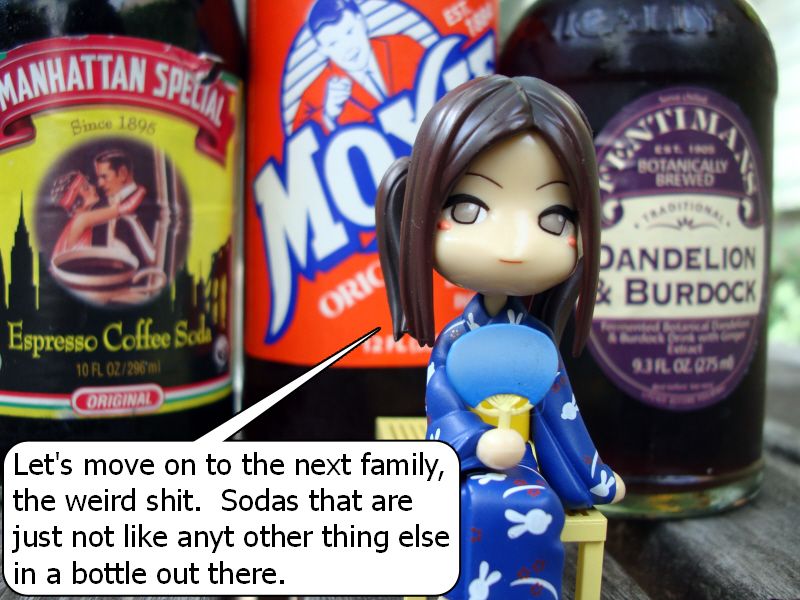 Now maybe you might be wondering,
where is the Dublin Dr. Pepper
?
Well, it's dead. It was murdered by friggin Snapple, which is owned by Schweppes, which is owned by Cadbury
. So now you can never taste Dr. Pepper as it was originally invented and stayed that way for almost 100 years. Snapple, Schweppes, and Cadbury have decided that you can't have that because they are all a bunch of total assholes. So as sad as it makes us, we won't be buying anything from these fucktarded companies again... even the amazing cream eggs. So sad.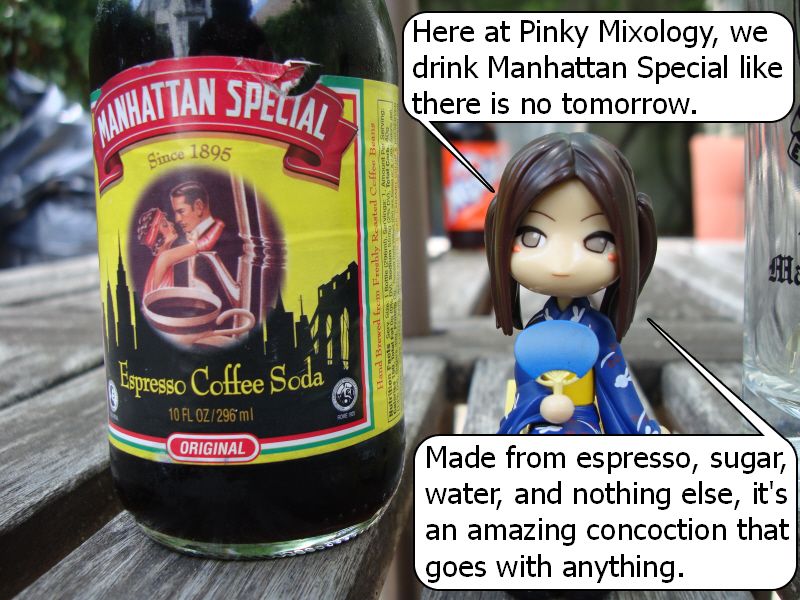 Unless it is kept extremely cold and still before opening, Manhattan Special does have a habit of kerploding out of the bottle instantly upon opening. There are 2 methods of dealing with this that don't involve getting soda all over you.
Small Bottle: Open it as fast as you can and shove it in your face before it has a chance to overflow (this takes some practice, but eventually you'll be able to pull off this move while walking down Brooklyn streets with the soda in one hand and
a slice in the other
).
Large Bottle: You may have seen the large bottle of Manhattan Special featured in our I
ce Cream Float Valentine's Day Specialaganzatacular
. Due to the nature of the cap, there is no way you are getting it off fast enough, so we usually just let a little pressure out at a time while keeping the bottle on ice in the sink in case of overflow.
Manhattan Special is always worth hunting down, but you may want to avoid their coffee variations if you have a heart condition or other caffeine sensitivity. Their
Orange
and
Vanilla
flavors are naturally caffeine free.
Manhattan Special
Moxie
Fentiman's weirdness
.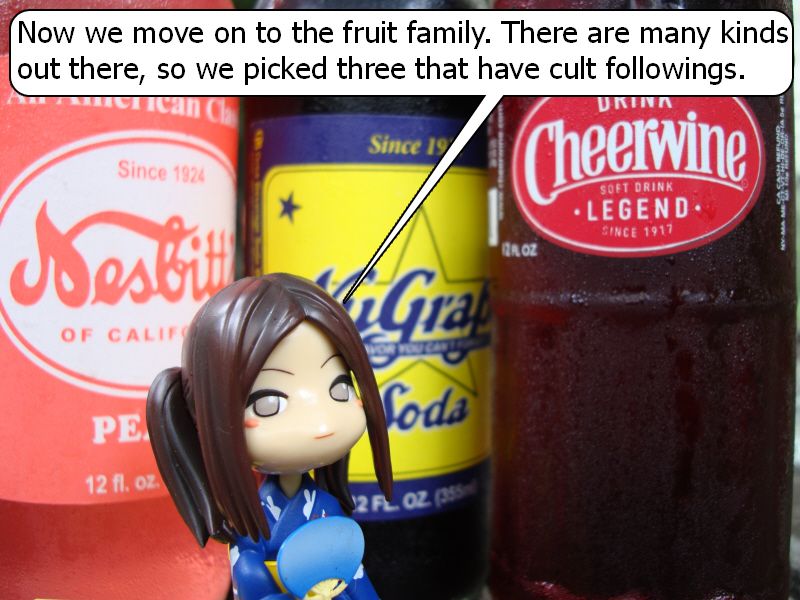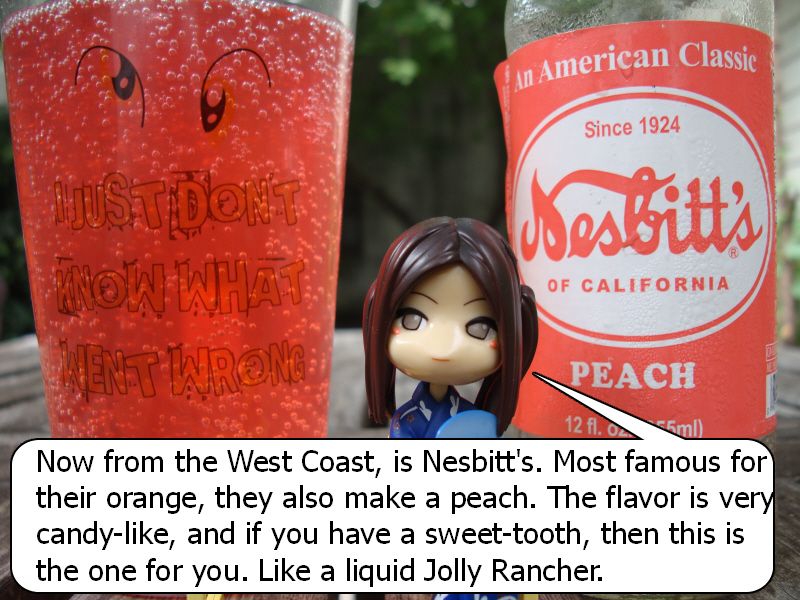 Cheerwine
Nesbitt's
NuGrape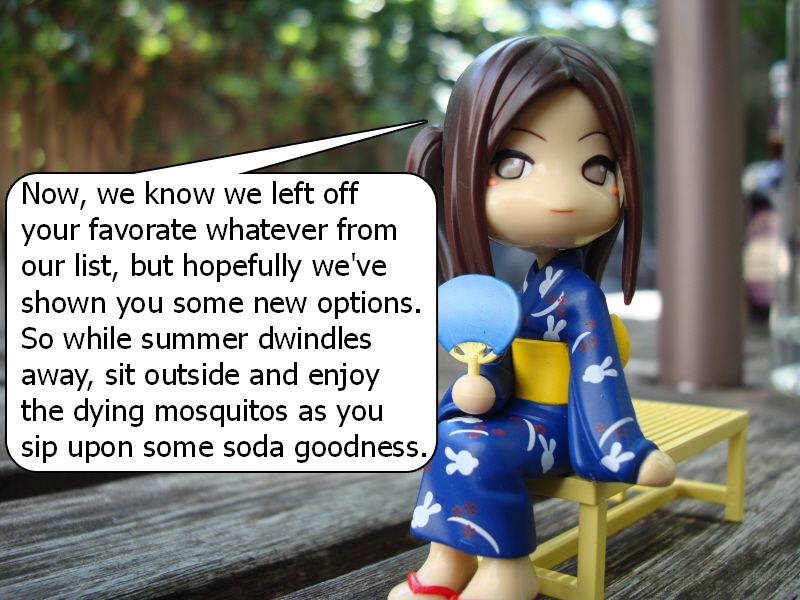 Now, we're a little late on this one, and that's because we were trapped way in the wilds of upstate New York in such a forested area that there was no internetseses (we were lucky there was indoor plumbing). So a week of living the Amish life basically has set us back a bit. On the plus side, there was moonshine.
See you next time, when we bring you:
SRIRACHA LEMONADE (With bonus cocktail).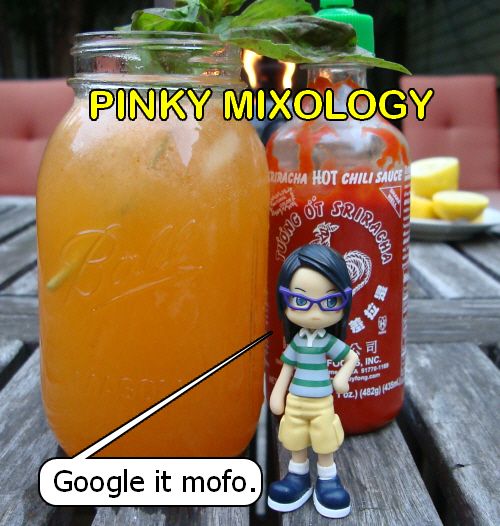 We really did want to make this a bonus episode for this month, but that week away really killed us. Also we're short on booze money right now (FYI that means send us some... Money or Booze it really doesn't matter). You you all will have to wait until Oct. 1 to see how to make the ultimate
Sriracha Lemonade
. Also we made a martini version:
The Sriracha Martini awaits.
That's the bonus cocktail I was talking about
-