The Salma Hayek
A cocktail based on an official recipe from the Port Morris Distillery menu. It's a simple drink with fresh lime juice and a bit of spice.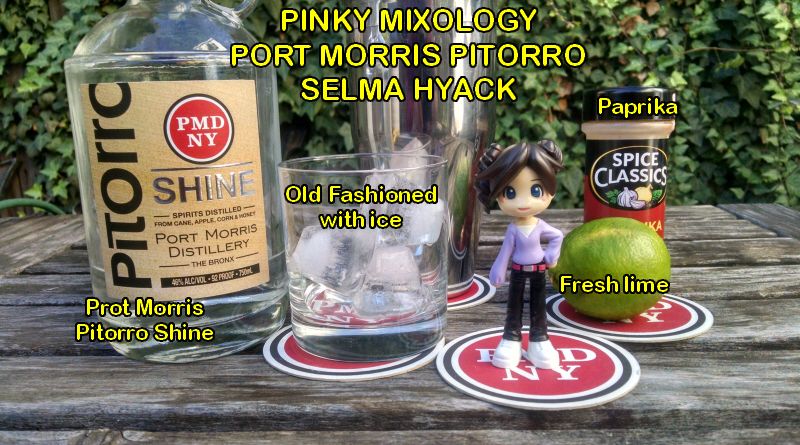 What you will need:
HARDWARE:
Old Fashioned Glass
Shaker
Rimming Tray or something else to rim a glass over
SOFTWARE:
Port Morris Pitorro Shine (between 2 and 3 ounces depending on how you like it ...or more I guess if that's you're thing).
1 lime (best to have 2 in case they don't give that much juice)
4oz Ice. Never use ice made out of water you wouldn't drink on its own.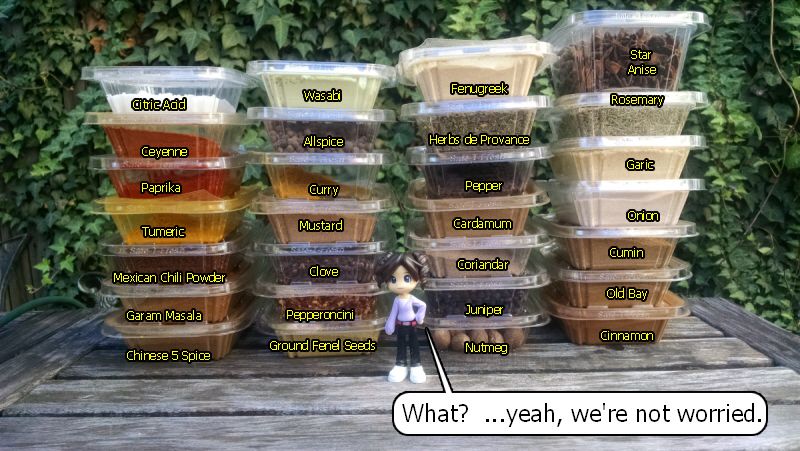 We buy all our spices from Sahadi's in Brooklyn NY. On Atlantic Avenue for 65 years, and in business in NYC for well over 100, Sahadi's has everything you need to keep making your grandma's recipes like it was the day she learned them herself.

Hey brewers and distillers out there, they do wholesale too!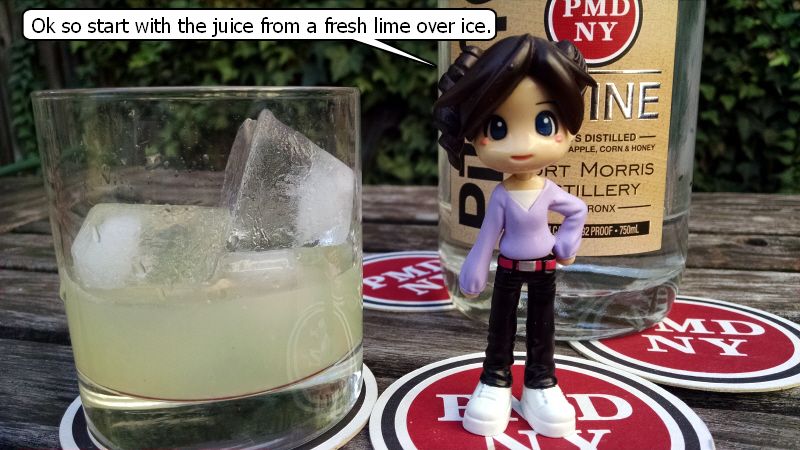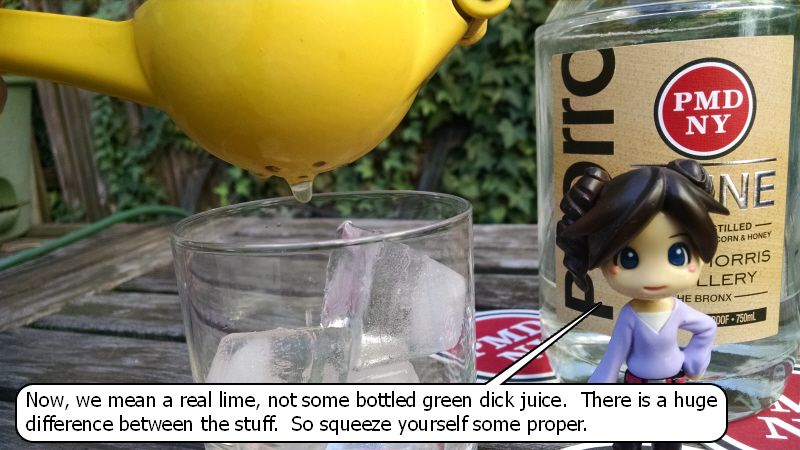 We can't stress enough that fresh limes are the only thing to use in this one. Using jarred or bottled lime juice, no matter how "organic" it is labeled, it just isn't the fresh stuff. Just go buy $1 worth of limes and go to town.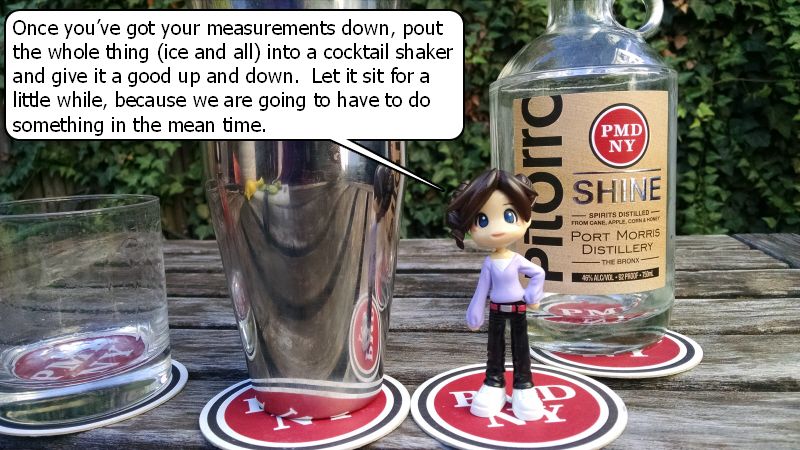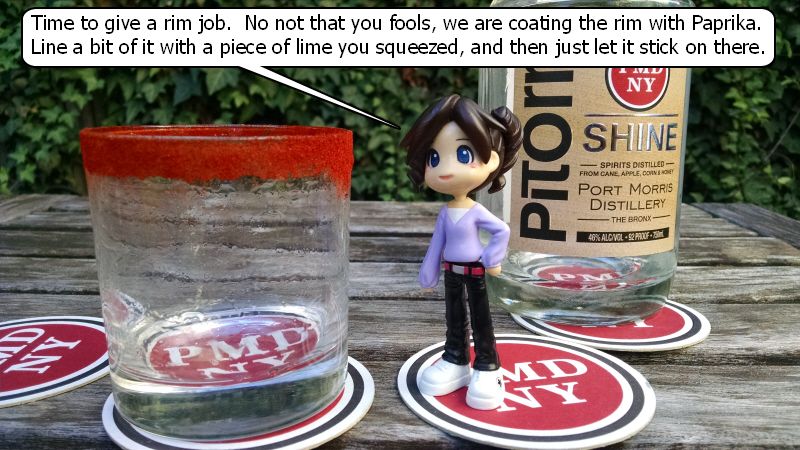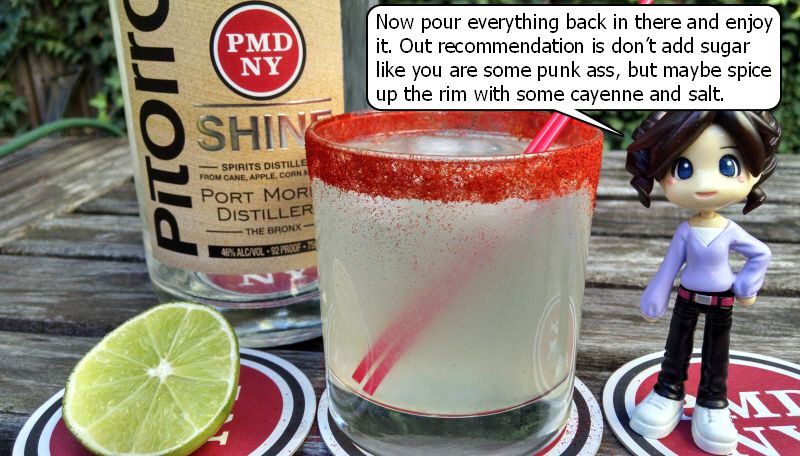 This is very similar to our original margarita recipe, but there is no sugar added here, as instructed by Port Morris Distillery on their menu. We think it could use a bit of a different spice mix on the rim of the glass, but to each their own. You should just go get some and try it out for yourself.