Port Morris Distillery Pirotto:
The San Juan Samurai
We are continuing to look at the world of Pitorro from Port Morris Distillery in the Bronx NY. This time we have another one of our own creations (seriously there's nothing out there like this), which we have named The San Juan Samurai.
What you will need:
-Port Morris Pitorro Shine
-Momokawa Ruby Junmai Ginjo Saké
-Chopped or ground ginger (softened)
-Shaker and Ice
-Cocktail Glass
-Optional: Symple Syrup (if you want less of a dry drink).
Despite being something we drink very seriously (and often), this is actually the first time that Saké (the indigenous wine of Japan) has appeared here in Pinky Mixology. Mostly because of two reasons:
A: You don't see a lot of cocktails made with it, so we would end just up showing you a bunch of slides telling you how good or bad something is that you should be trying for yourself.
B: Some labels (not all) aren't thrilled about the notion of their product being used for mixing anything with, though they tend to be the really ego having super premium ones that have been around since 4million BC or whatever and blah blah blah.

We have chosen a label which we buy most frequently, and it's actually produced in the USA, called Momokawa. As you can see, they are not hung up about using their saké for creating cocktails. We would love to do a look into all the types of saké that Momokawa offers, but that would involve us having to buy something like half a case of the stuff and ...yeah we can't really do that at the moment.
Making an infusion often requires a commitment of a considerable volume which you might not be too keen on tying up for days, so muddling can work in some cases, especially with ginger.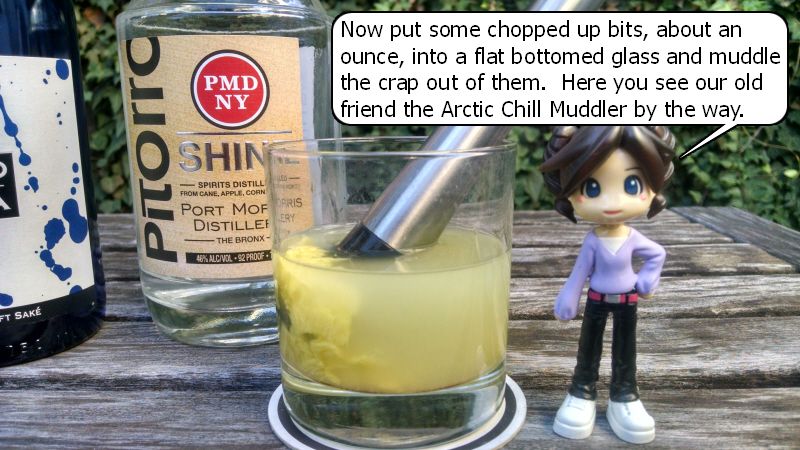 The Arctic Chill Muddler has some nice teeth on the end for mashing up stuff and works great for things like this. See how we put it through the motions in our online review here. We are the only cocktail site out there which will show you how to make garlic bread with a muddler... seriously.
Freezing (then thawing, obviously) ginger before you use it will soften it up significantly, and it will be much easier to work with here if you do that. And since you're just using it for cocktails, you don't have to worry about freezer burn, so it is easy to store larger quantities in your freezer and get them out as you need them.
Saké is awesome, and the different types and regional offerings are almost just as varied as European wine. They are also effected by terroir, however unlike wine, saké requires water to be added in its manufacture, so it is from that water which location plays a major role.
There are so many out there to choose from and we recommend the offerings from Momokawa, out of Oregon. They're very accessible and they make other flavored offerings as well. Since we came of legal age, we were buying the stuff, and are partial to the Momokawa Ruby. Give this a shot, even if you think you don't like Saké because maybe you had some mass produces junk at some sushi place at the airport in Cincinnati. Momokawa is the real deal.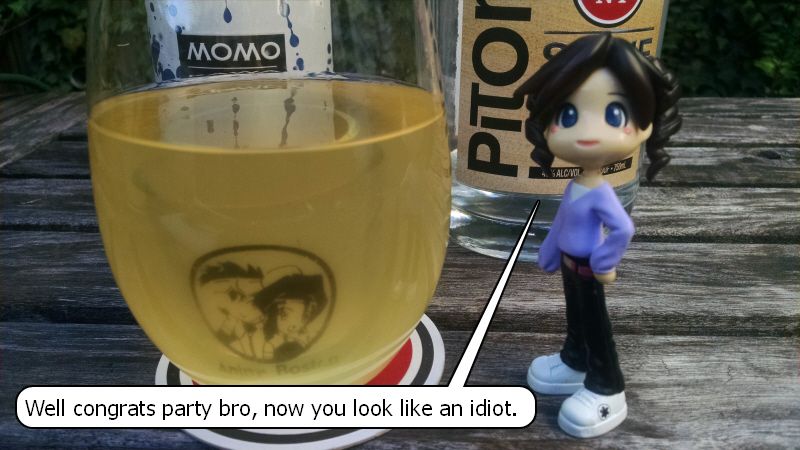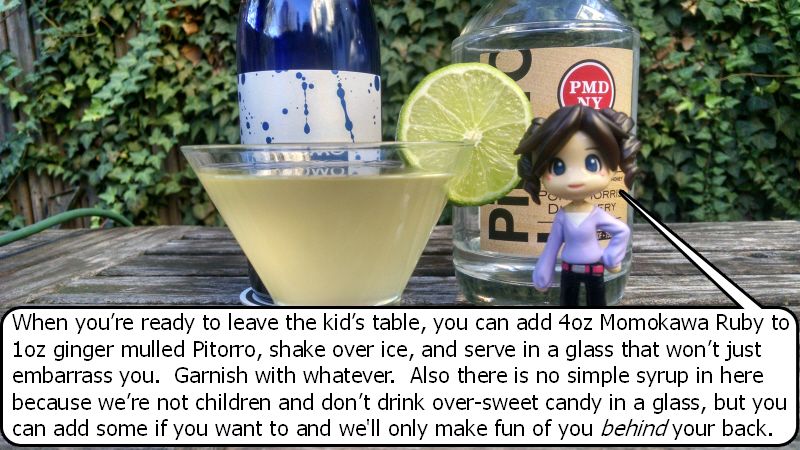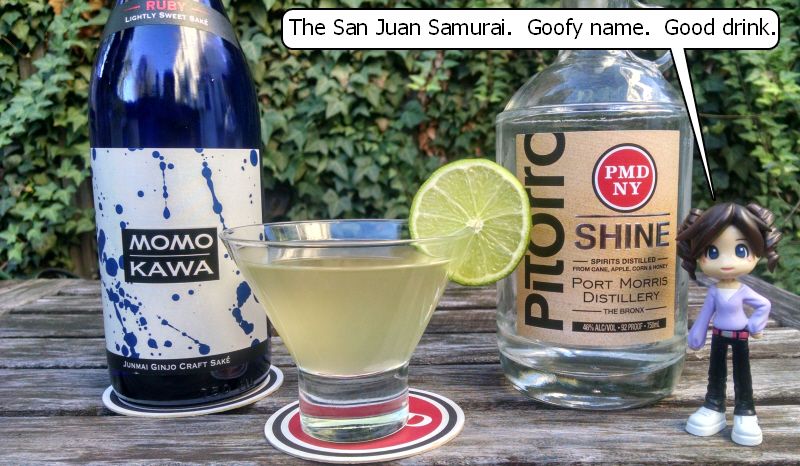 This drink is dry by nature. However you can use some simple syrup (or a packet of stevia) to add some sweetness.

So to recap:
The Real Version:
4oz Momokawa Ruby, Junmai Ginjo
Saké
1 (or 1.5) oz of Port Morris Pitorro
Muddle with ginger and strain
Shake with ice and serve

We know that not everyone out there can find some of these ingredients or has the time to mix anything more complex than pouring things together so for you people:
The Lazy Version:
4oz Sake
1oz White Rum
1 tablespoon Ginger syrup
Shake over ice and serve
So there you go, the San Juan Samurai, a new cocktail inspired by Port Morris Distilling's Pitorro Shine.
We return to our infusions.